Background
Cindy Ehlers, Vice President of Clinical Operations at Trillium Health Resources, is a mother of children with different abilities. Her son, Oliver, uses a wheelchair, and she experienced first-hand as a parent the exclusion that he felt at most of the playgrounds that they visited in eastern North Carolina, none of which offered him truly meaningful activities or allowed him to fully participate with his friends and siblings. Cindy shared Oliver's story with other members of the Trillium Management team, asking them to imagine what it was like to go to a playground where all the kids are having fun and all you or your child can do is watch from the sidelines. Cindy gathered information from other parents in focus groups, spoke with the Trillium Consumer and Family Advisory Committee, and collected surveys at events hosted by Trillium. This input provided important information and it became clear that the citizens were desperate to have more inclusive play opportunities locally for children.
Goal
Create a culture of inclusion
Outcomes
More than 30 Inclusive Playgrounds across the state of North Carolina, with millions of visitors year round.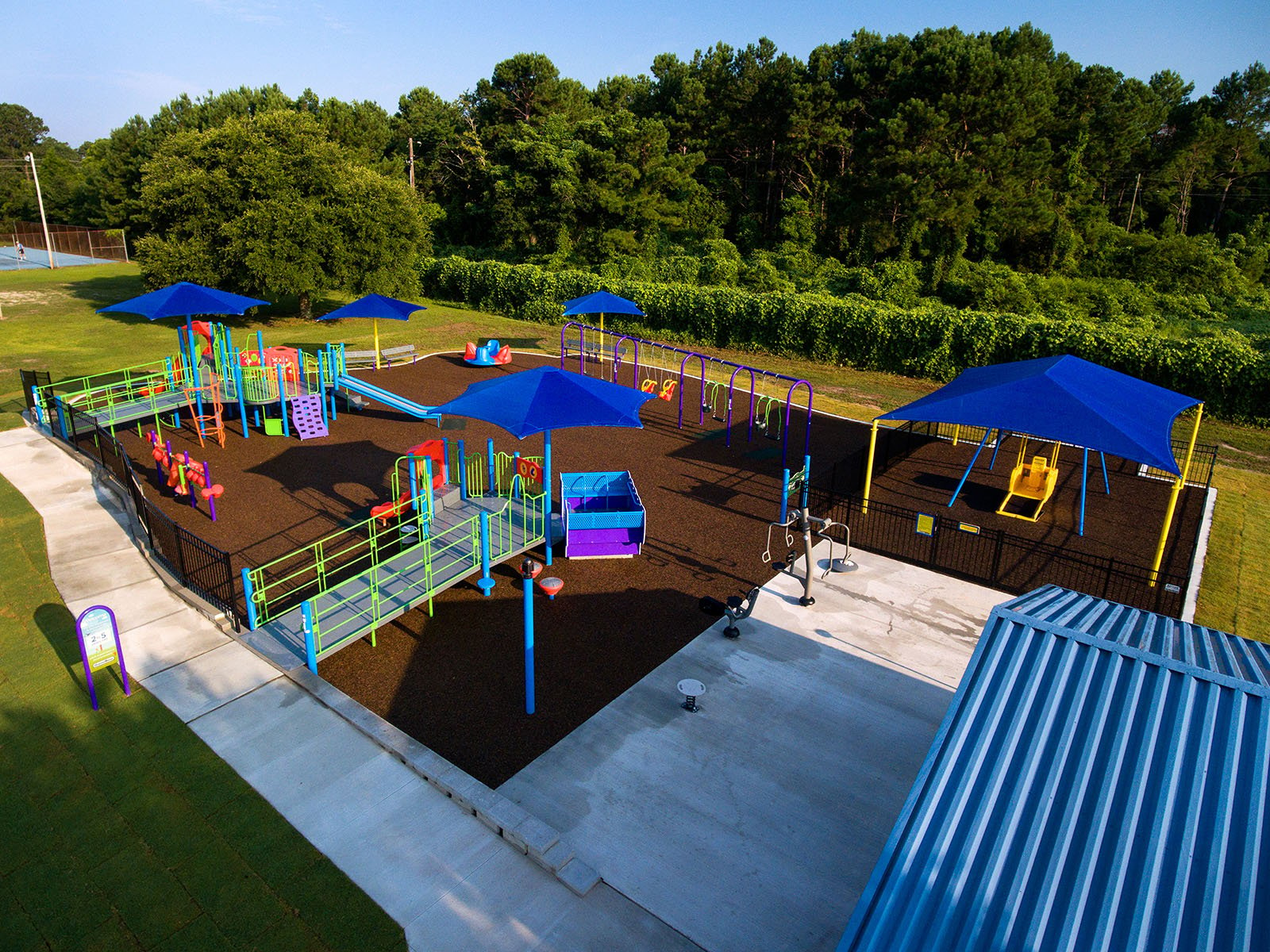 The Result
Through these projects, Trillium created a culture of inclusion and shaped the way future generations interact with each other regardless of their differences by giving children and families of all abilities the opportunity to play together at their local playgrounds. Amy Corbitt, Project Manager, Research and Development,initially visited many inclusive playgrounds to help shape the company's vision and overarching goals for the projects. She generated buy-in from communities and created partnerships at every level to ensure that Trillium's Play Together grant initiative projects would be outstanding models of community inclusion.
Trillium's funding required the local town, city, or county to put forward the land and the parks and recreation agency to provide ongoing maintenance of the playground. Grant recipients were required to get input from parents and people with different disabilities on their local design. The playgrounds were funded with $175,000 to $750,000 grants from the company's Medicaid reinvestment fund - depending on the population needs and proposed location.
Although each of the playgrounds are unique, they all fulfilled requirements that remain consistent across locations, such as poured-in-place unitary surfacing, double-wide ramps, cozy areas for sensory-relief, and sensory-rich movement activities such as swings, whirls, and zip lines that are specifically designed for all children. Some of the locations have incorporated adult outdoor fitness equipment adjacent to the playgrounds and others have included splash pads for water play.
The Impact
A number of positive outcomes have occurred since the opening of several of the inclusive parks. Children and families of all abilities have made lasting connections at the playgrounds, sharing their stories with one another, forming genuine friendships and realizing they are not alone. Adults enjoy using the fitness equipment while their children are playing, giving them the chance to be active and better manage the stress of being a caregiver. Individuals in leadership positions and elected officials have gained a better understanding of what true inclusion is all about.
The local media embraced the message of inclusion and shared the benefits of each project as the communities celebrated their openings. Since the openings. Trillium has hosted programs and events at the sites to further engage the community, and data collection and outcomes reporting is underway.
A true champion for inclusive play, Trillium has undoubtedly demonstrated their investment in improving the quality of life for people that live in the areas they serve across eastern North Carolina.