Creating a successful, measurable, and impactful corporate social responsibility campaign is a multifaceted process. When you partner with IMPACT Parks, we help remove common barriers and manage the details so you can focus on the difference you want to make. Our simple three-step process considers all the options and tailors a plan based on your budget, timeline, and expected outcomes.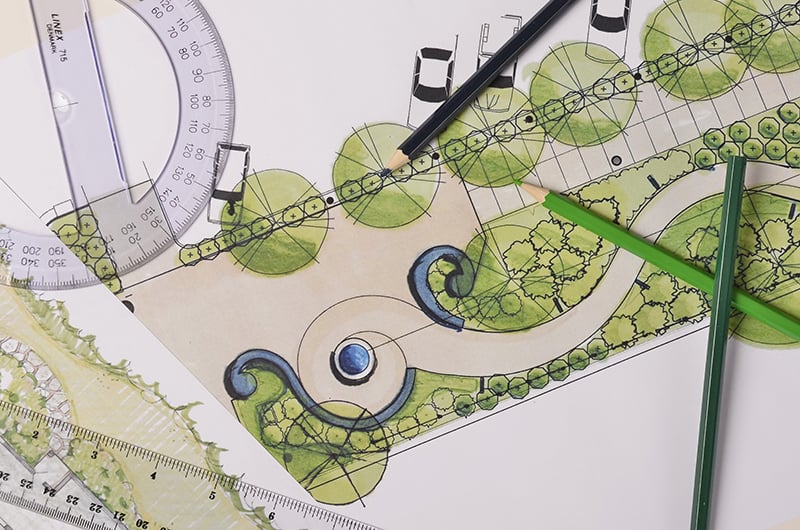 #1 Research Based Design
Well–designed outdoor recreation spaces create opportunities for health, engagement, equity, and positive brand sentiment. We offer a vast selection of recreation equipment at every price point to meet your vision and a menu of services to meet your needs so that your project has a great and lasting impact.
We can employ data to help identify the specific areas in your target market where parks are needed most, to help increase community walkability and public access. We can also work with you to visit sites and make sure they are a good canvas for your project. Our in-house construction and landscape design team will provide an initial analysis prior to your investment into a specific location.
Our team can take your vision and create a space for more than just a playground. We have decades of experience in developing master site plans that include many amenities for communities. From playgrounds to walking trails, splash zones to parking lots, we have the capabilities to design and execute projects of all sizes. We will work with local municipalities to comply with all standards, guidelines, and requirements.
If desired, we'll schedule a discovery meeting with key community stakeholders (i.e. elected officials, community members, etc) to determine the priorities and preferred elements for a project.
Visuals get everyone, from your board to your community excited about what's to come. We will provide full color 3D renderings and even imaginative videos to let you illustrate the vision before the project is built.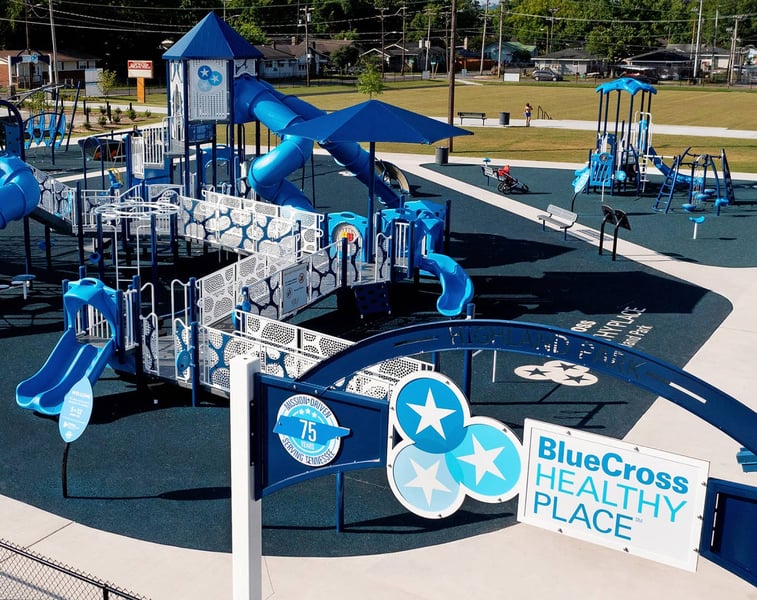 #2 Build / Brand
We manufacture all equipment in–house, and can also act as your appointed contractor on site, to ensure the space is prepared, the equipment is manufactured and installed to exacting standards, and your brand is represented in the way you envision. If desired, we can also assist with marketing, grand opening, and other ancillary services.
From removing boulders, tree stumps, and old equipment to hauling in dirt to landscape or meet grade requirements, to noting finish grade marks for each area of the project, we will ensure the site is ready for build day.
We will ensure that any utilities that run underground are marked and are not a hazard for the builders and developers.
When contract documents are developed to about 80 percent, we have a review from our internal construction staff and site-specific maintenance & operations staff to ensure the project can be built and maintained as designed. We also apply for any requisite permits from additional regulatory agencies.
Our trained installers execute every element of the project installation to ensure it's built to specification, and facilitate social interaction, user participation, and sight lines. We can also work with your employees if a volunteer component is desired.
With a variety of surfacing choices for any application, we will ensure that surfacing is chosen and installed to meet the regulations and standards of the specific location where it is installed, giving consideration to requirements of safety, accessibility, and site navigation.
What better way to leave a lasting impression on communities than developing a branded community space and campaign to highlight your gift? We work with our clients to develop a campaign based on their initiatives, and ultimately create a lasting community experience. Through branded equipment, surfacing, signage and more, we will incorporate your brand's logo, colors and other elements for a cohesive look that creates a positive association with your company. All of this is managed by a dedicated partnership manager, to ensure a smooth process!
Our marketing team is ready to assist in any way needed, from press releases to grand opening celebrations. We can bring rendered poster boards to community meetings, write-up project notes and site highlights for media advisories and more.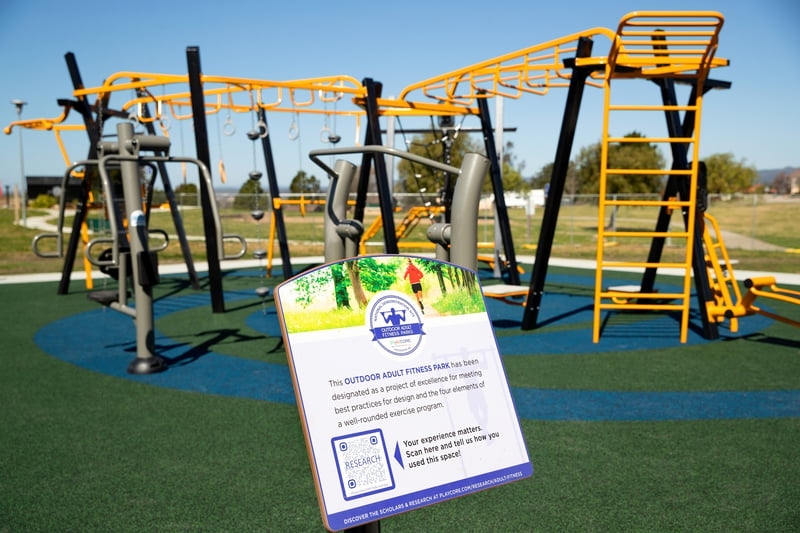 #3 Document and Deliver Data
What's missing in many projects is the data to show its collective impact. With our patented community vitality data services, we can measure impact across a wide spectrum of indices and deliver meaningful reports so you can be assured your investment is making a quantifiable difference in the communities you serve.
We can provide a Community Vitality Advocacy guide, leveraging data to cultivate and showcase the many values of investing and reinvesting in public spaces. This guide provides compilation of the latest community vitality data tailored to your state (county, city when available). We are able to work with our clients to look at data and ensure the areas they are investing in, align with their goals. Whether their goals are to impact childhood obesity, provide outdoor recreation opportunities for under resourced communities, or provide more fitness opportunities for older children, we can dial down on areas that will receive the greater impact.
Signage can be installed onsite with a QR invitation to participate in research. We'll gather the results, amalgamate the data, and deliver a site-specific report that includes local demographics, usage trends, levels of activity, and community vitality data on the top reasons people visit the site.
We can also work with you to customize data gathering and research to meet your specific needs.