Background
The parks and recreation department at Hoover, Alabama wanted to create the state's largest inclusive recreation space, utilizing a large piece of land to add a playground, splash pad, and family gathering spaces that would be designed to meet the needs of all people, ensuring that people with disabilities would be able to use the facility to the greatest extent possible. By utilizing design best practices, the site was able to also install signage that linked to surveys that collected research and data to demonstrate outcomes.
Location
Hoover Met Complex, Hoover. AL
Goal
Create a stand out gathering space that was an inclusive destination for families
Outcomes
A variety of meaningful data was gathered and reported regarding usage and community vitality.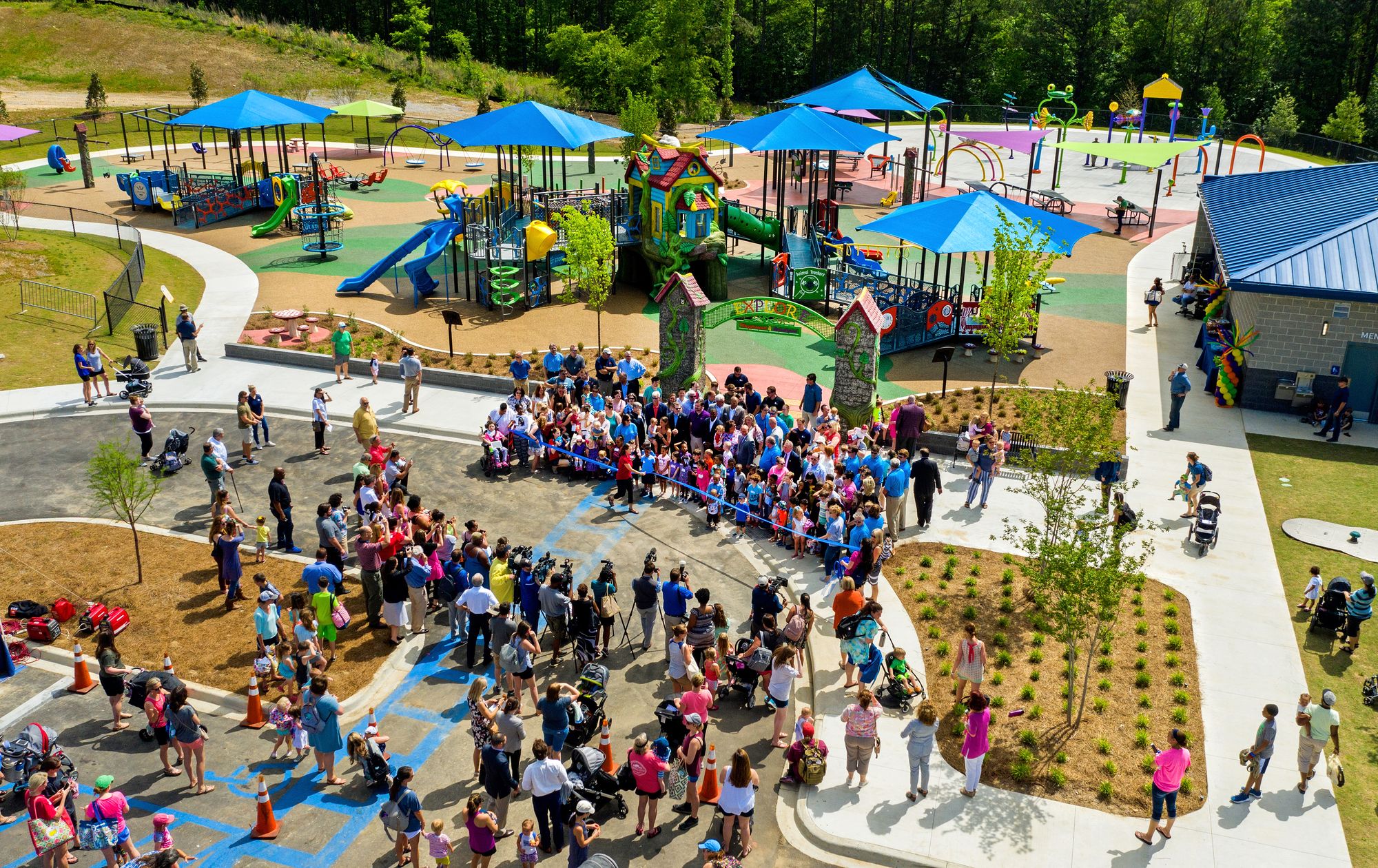 The Result
Called EXPLORE, the 22,000 square foot recreation space was designed using the research we developed in partnership with Utah State University's Center for Persons with Disabilities, along with input from families of children with disabilities.
It includes a multi-level, accessible treehouse, accessible musical instruments, sensory play activities (including interactive panels with adaptive switches), and a variety of swings, slides, and climbers. The entire play area rests on poured-in-place rubber surfacing to provide accessible routes of travel throughout the space. There are shade structures on the playground equipment, as well as throughout the many seating areas to maintain a cool, comfortable environment and places for families to gather. Charging stations and inclusive restrooms increase usage and user-focus.
The Impact
After the opening, a data gathering project utilized feedback from families using the park to determine its community vitality impact. Data gathering demonstrated the average visitor group was 4 people, but up to groups of 20 visited together. 100% were satisfied with their visit. 66% of people surveyed were first time visitors, and 100% planned to visit again. The data also showed ages of visitors, their levels of activity at the site, length of visit and the top three reasons for visiting, along with how that tied to overall community vitality.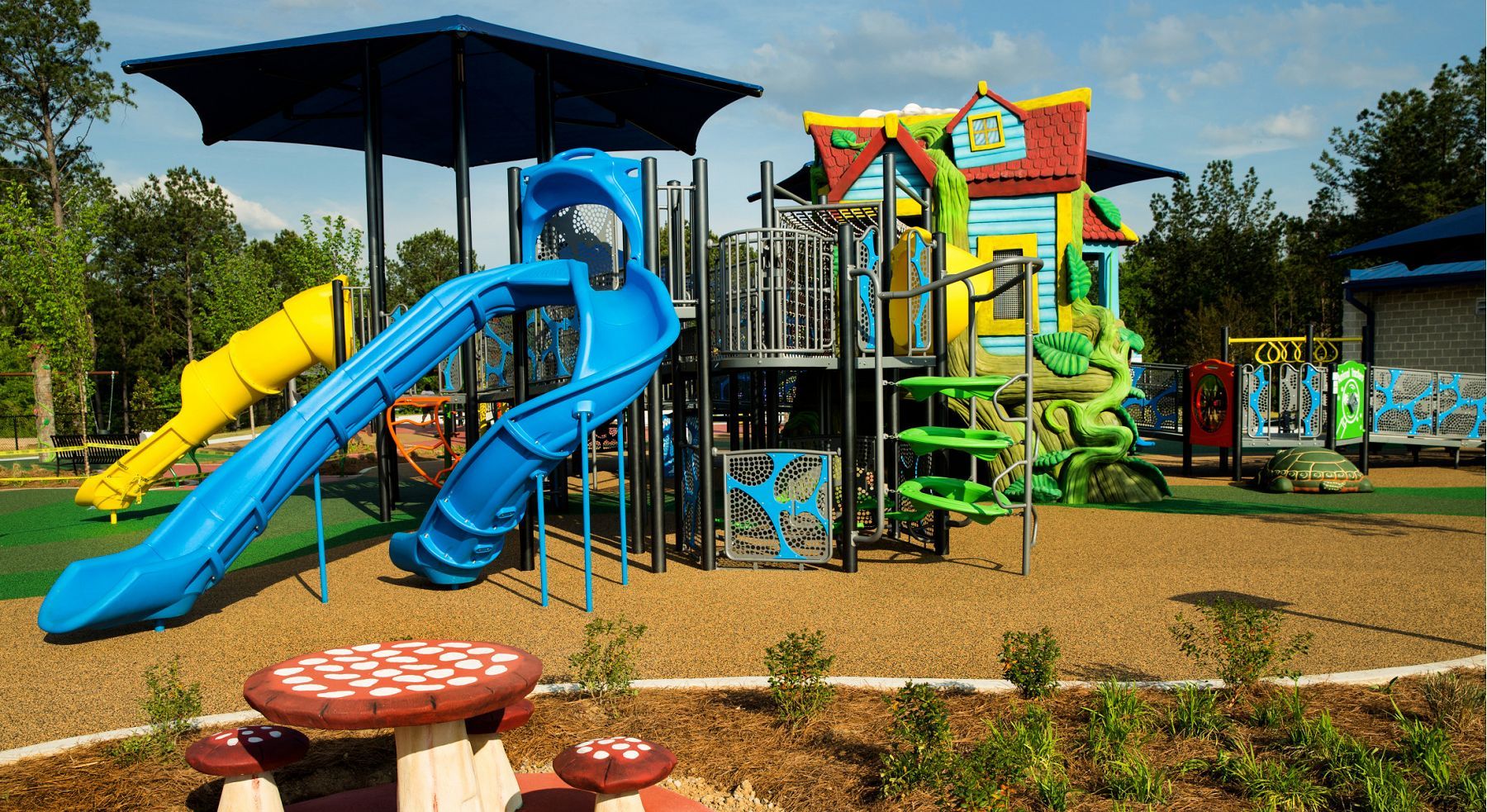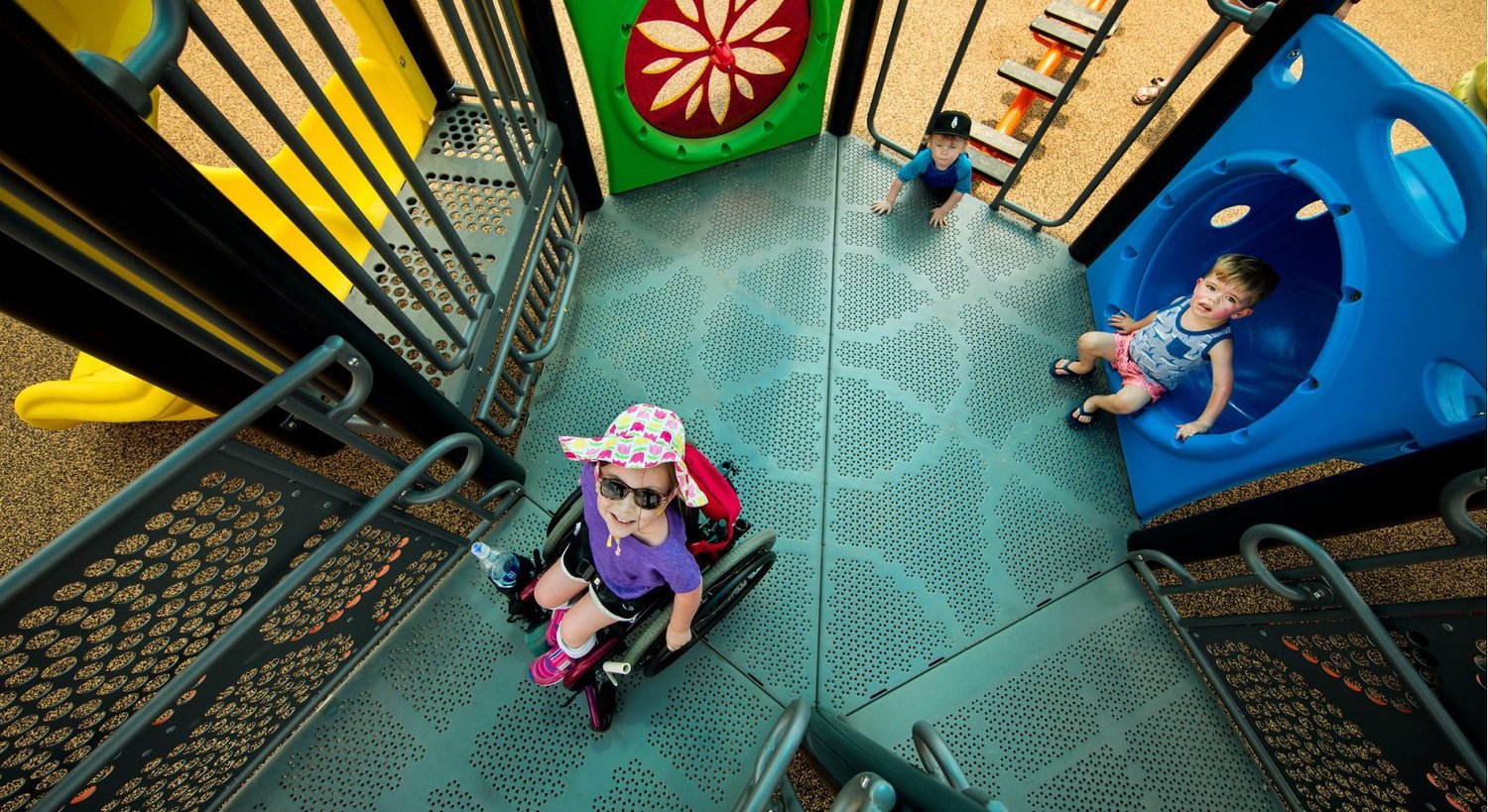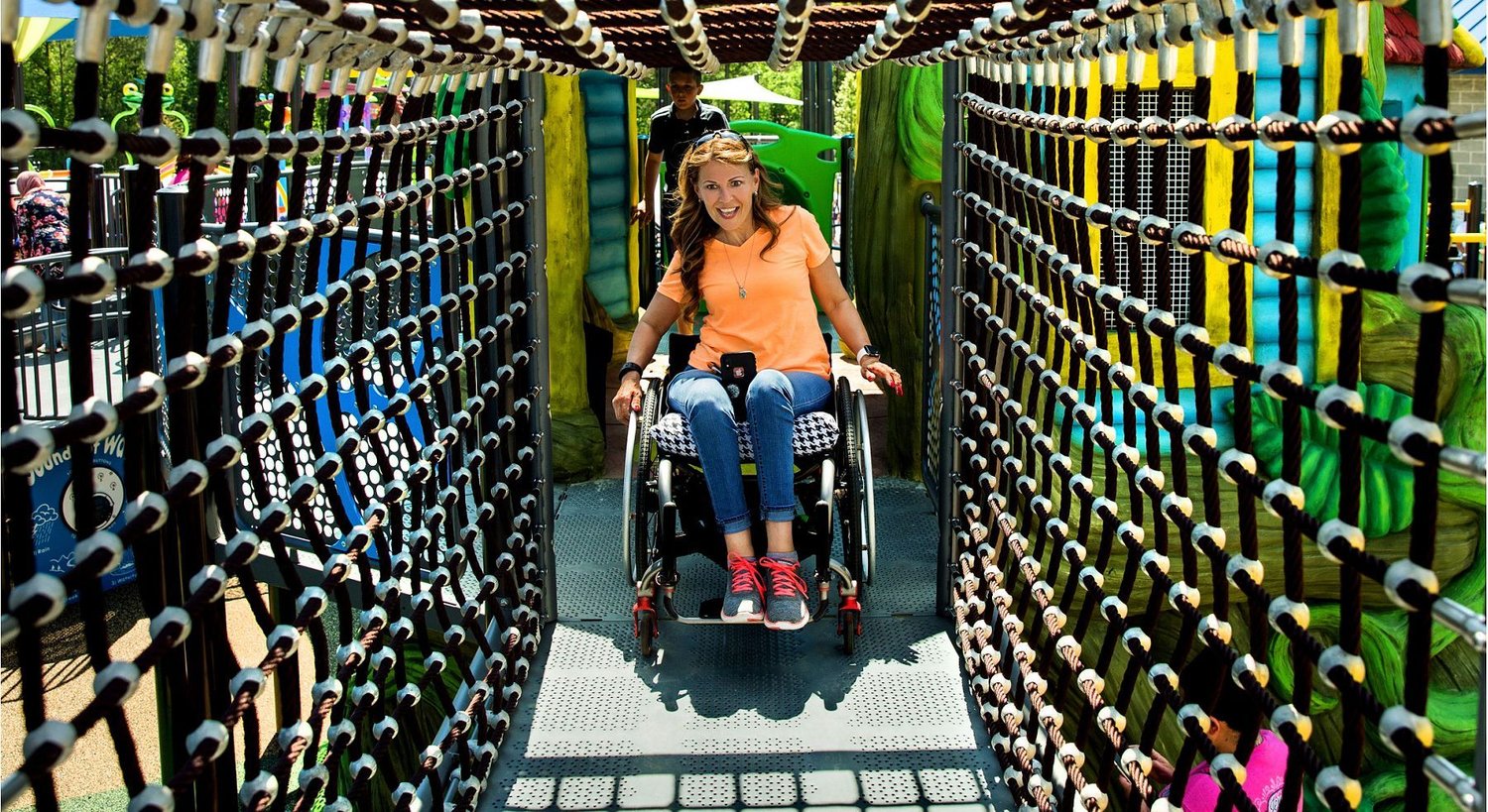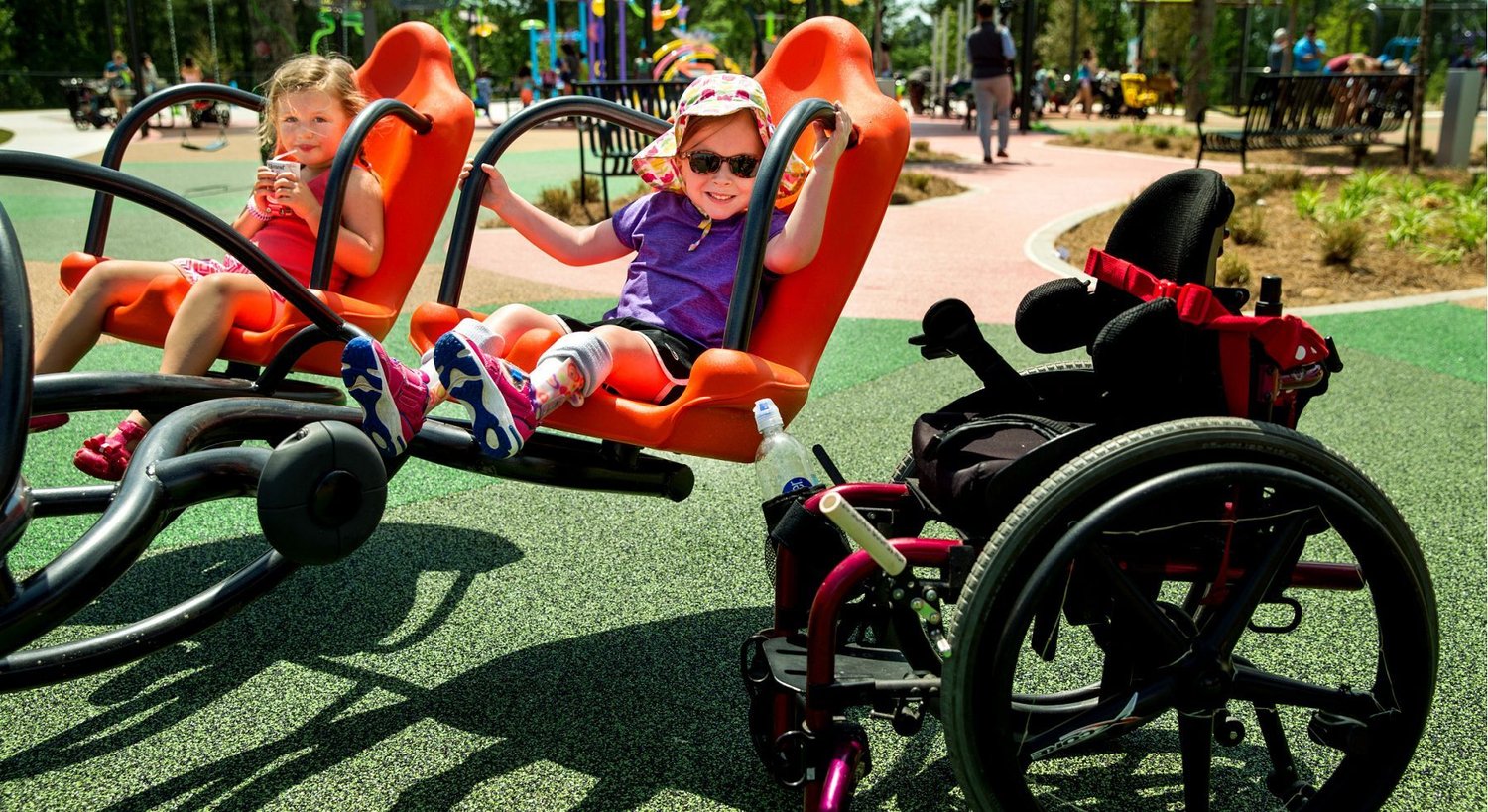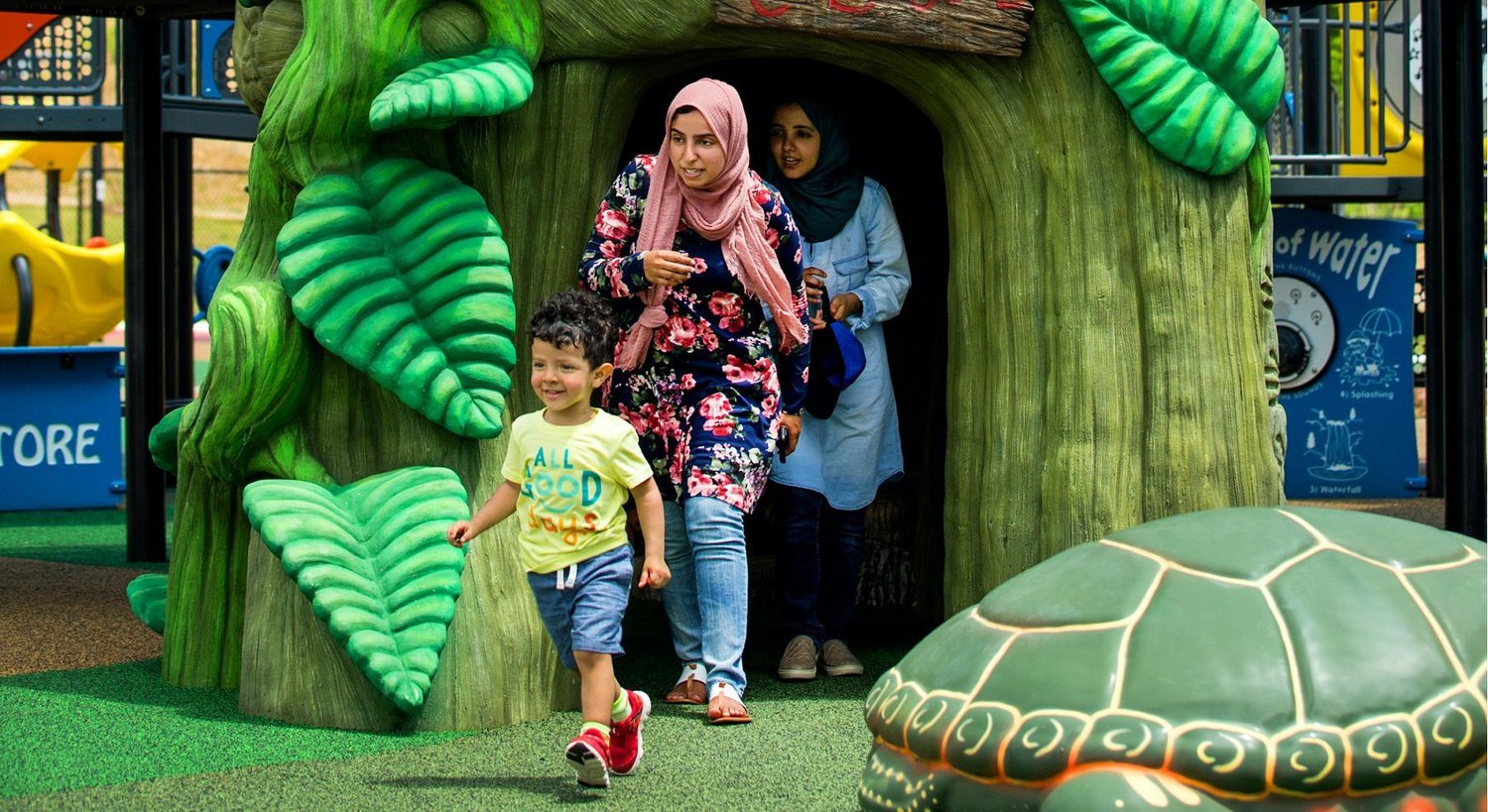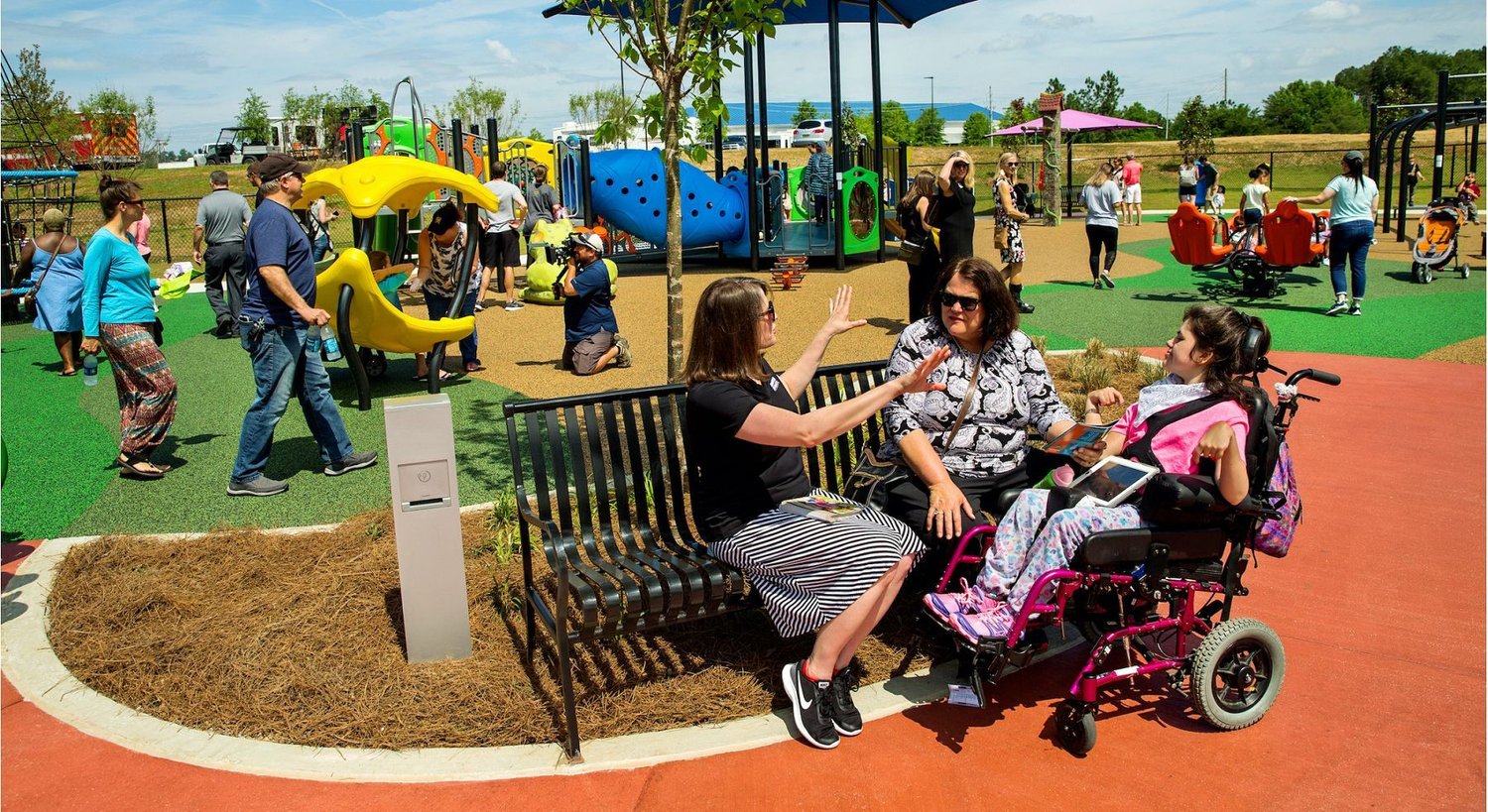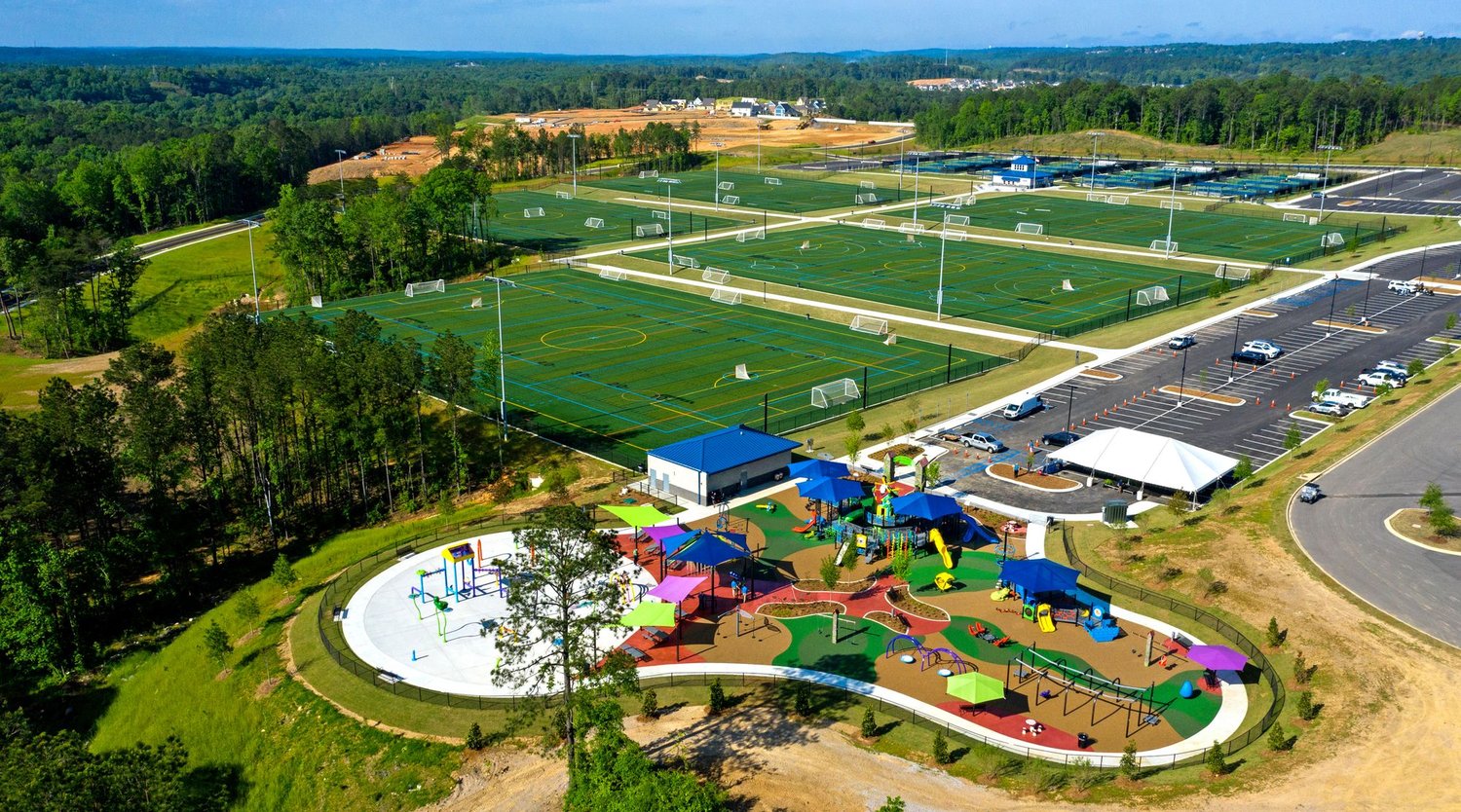 Lasting Impact
We hope this is just the beginning for a project like EXPLORE. An all-inclusive playground should not limit itself to only meeting the needs of those with physical disabilities. This playground is truly universal; it has something for every ability. We want everyone to feel at home here.
Dee Nance
Hoover Parks and Recreation