Background
The Courage Center is a short-term residential program for youth ages 8-18 who are involved with DCS or Juvenile Probation, and have endured some form of abuse or neglect. Often, children can work out trauma through the simple act of play, so several partners and philanthropic organizations teamed up to build a play space to provide this option.
Goal
reate a safe outdoor space to give children a place to play, develop, and work through traumatic events through and promote recovery for children at the Center.
Outcomes
Dramatically improved experiences/interactions for children at the Center and another outlet to help them develop coping and social skills.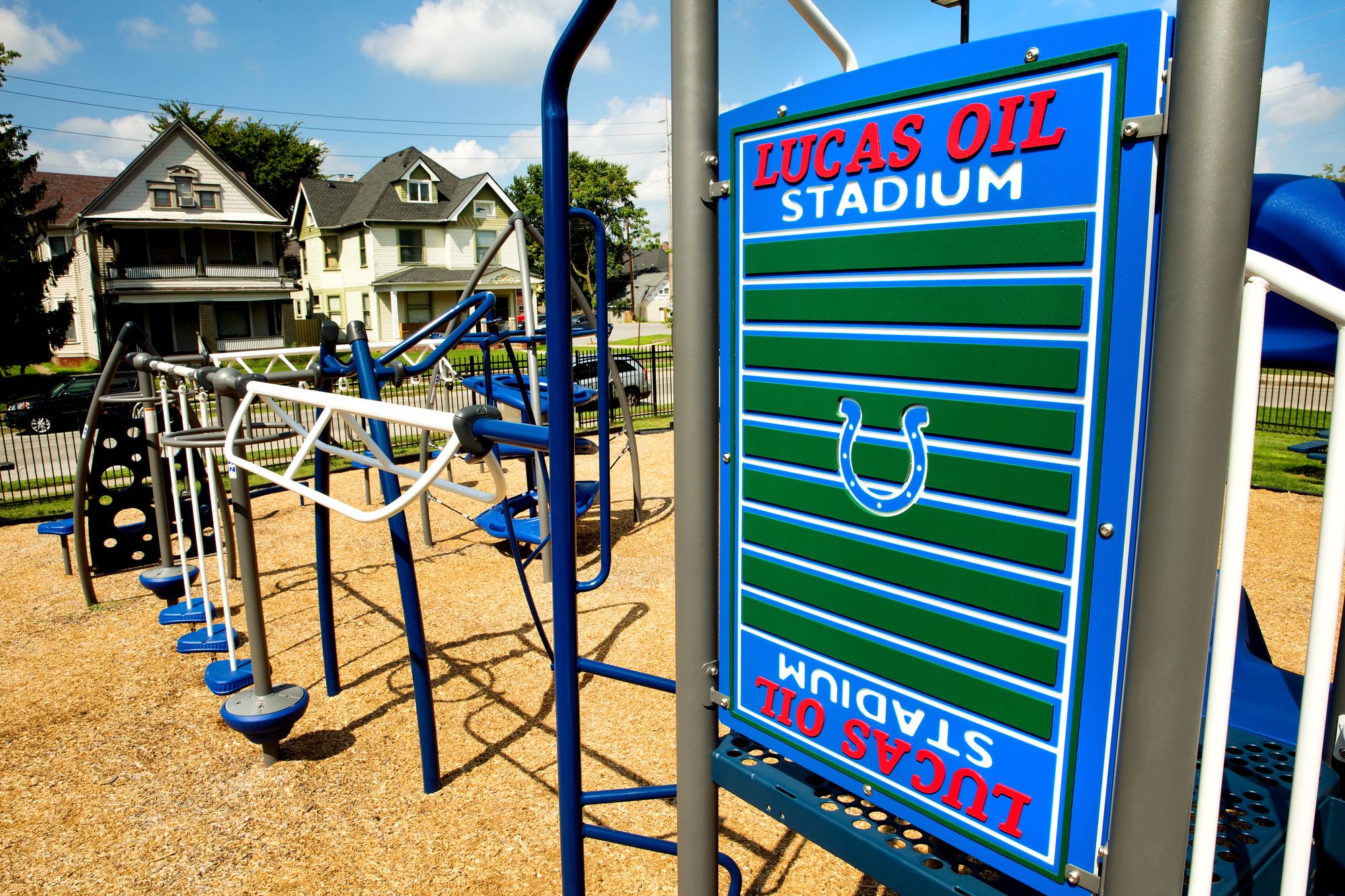 The Result
Over 150 volunteers from Lucas Oil, The Indianapolis Colts, Ingredion, Indiana Farm Bureau Insurance, and other philanthropic organizations teamed up to participate in a community build to create a playspace for the children at the Center. The project was constructed in less than eight hours and included a basketball court, outdoor classroom and fitness equipment in addition to traditional playground equipment. The team also beautified the Courage Center grounds by landscaping, painting and weeding.
Solutions
Children need play to decompress and communicate in ways that are meaningful to them. Play is how they express themselves, process their day and solve problems. It's essential for their social, emotional, creative and cognitive well-being. Play helps teach them self-regulation, boundary setting and decision-making. By creating a landscaped play space, the children at the Courage Center have an outlet to express their feelings, learn to develop trust, peer relationships and promote skills across developmental domains.