Background
Kaiser Permanente envisioned a workout area divided into zones that would facilitate a variety of workouts, rehabilitation, and family play. We worked with them to create a comfortable space for adults of all ages and abilities to work out, with three separate adult fitness areas and a playful climbing area that is fun and useful for both children and adults.
Location
Ken Malloy Regional Park, Los Angeles, CA
Goal
An outdoor fitness center that can be used for rehabilitation, all levels of fitness training, and accommodate family activity.
Outcomes
Park attendance has increased more than 75 percent, according to city officials, and thousands enjoy the renovated park every week.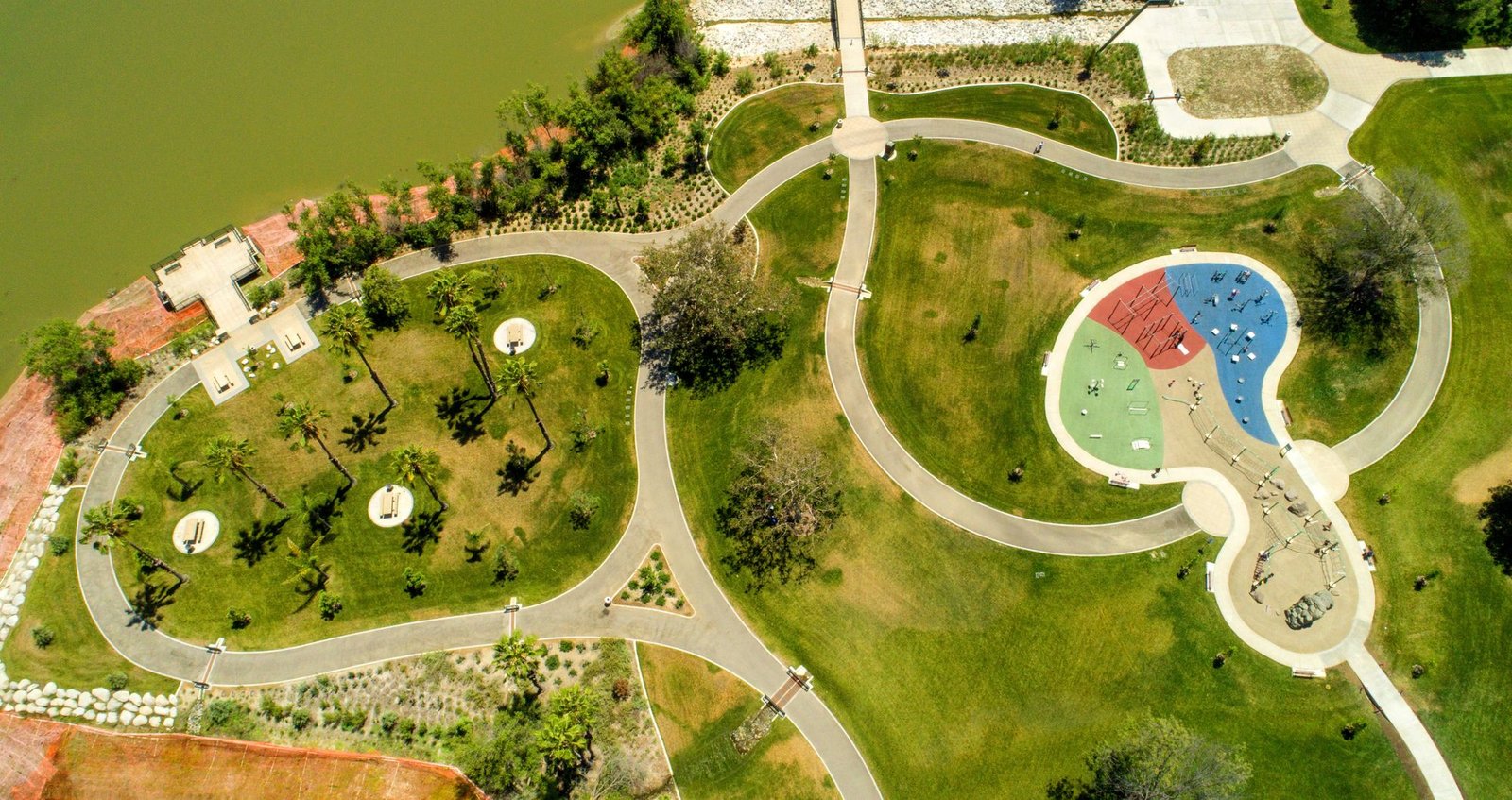 The Result
We designed three fitness areas for adults including a therapeutic area, with a focus on rehabilitation, active aging, deconditioned users and balance and flexibility. The main fitness area contains a well-rounded selection of equipment that encompasses aerobic conditioning, muscle and core development, balance training, and flexibility exercises. The third area is a more advanced area, with a "muscle beach" like selection of bars, rings, and other upper body apparatus designed to promote grip, spatial awareness, and advanced athletic skill. Adjoining the three adult zones is large net-based climbing area, which is age appropriate for children, so they can play in a fitness-focused playful environment along with their adult family members. Each area is color coded to identify the different zones.
The Impact
Park attendance has increased 75%, illegal activity and encampments have ceased, and Kaiser Permanente has been able to expand their resources and influence beyond the walls of the medical center to address the upstream determinants of health.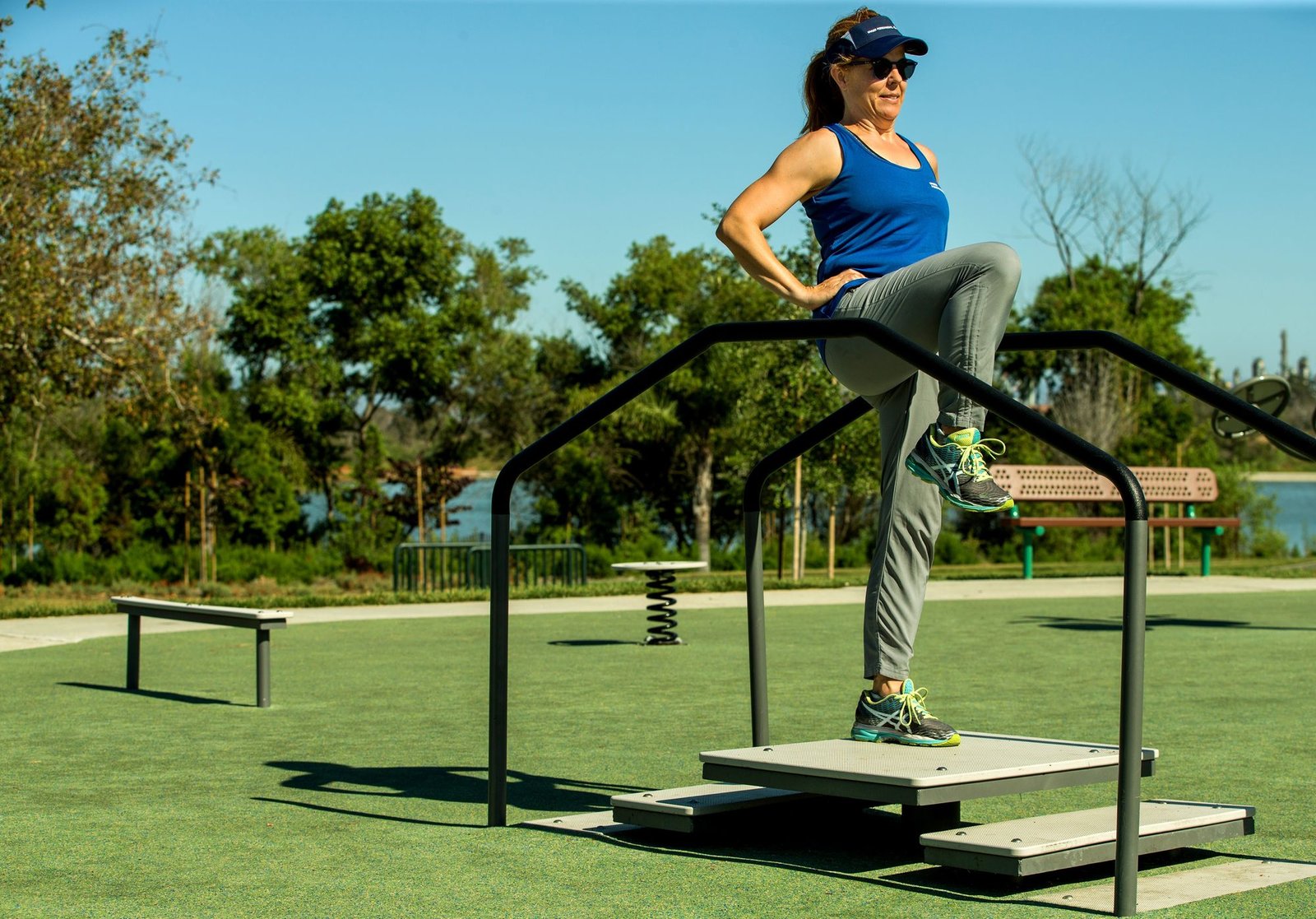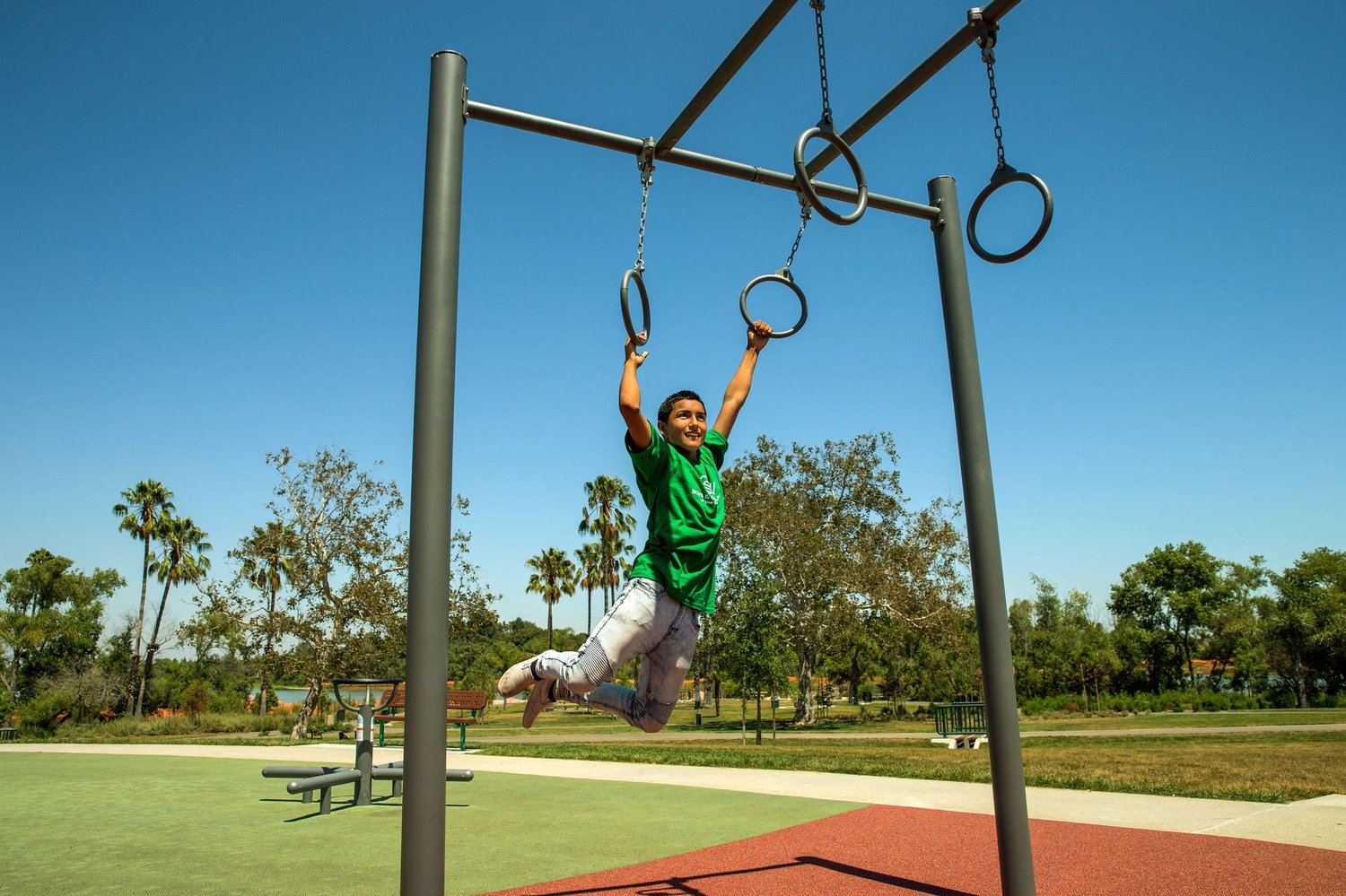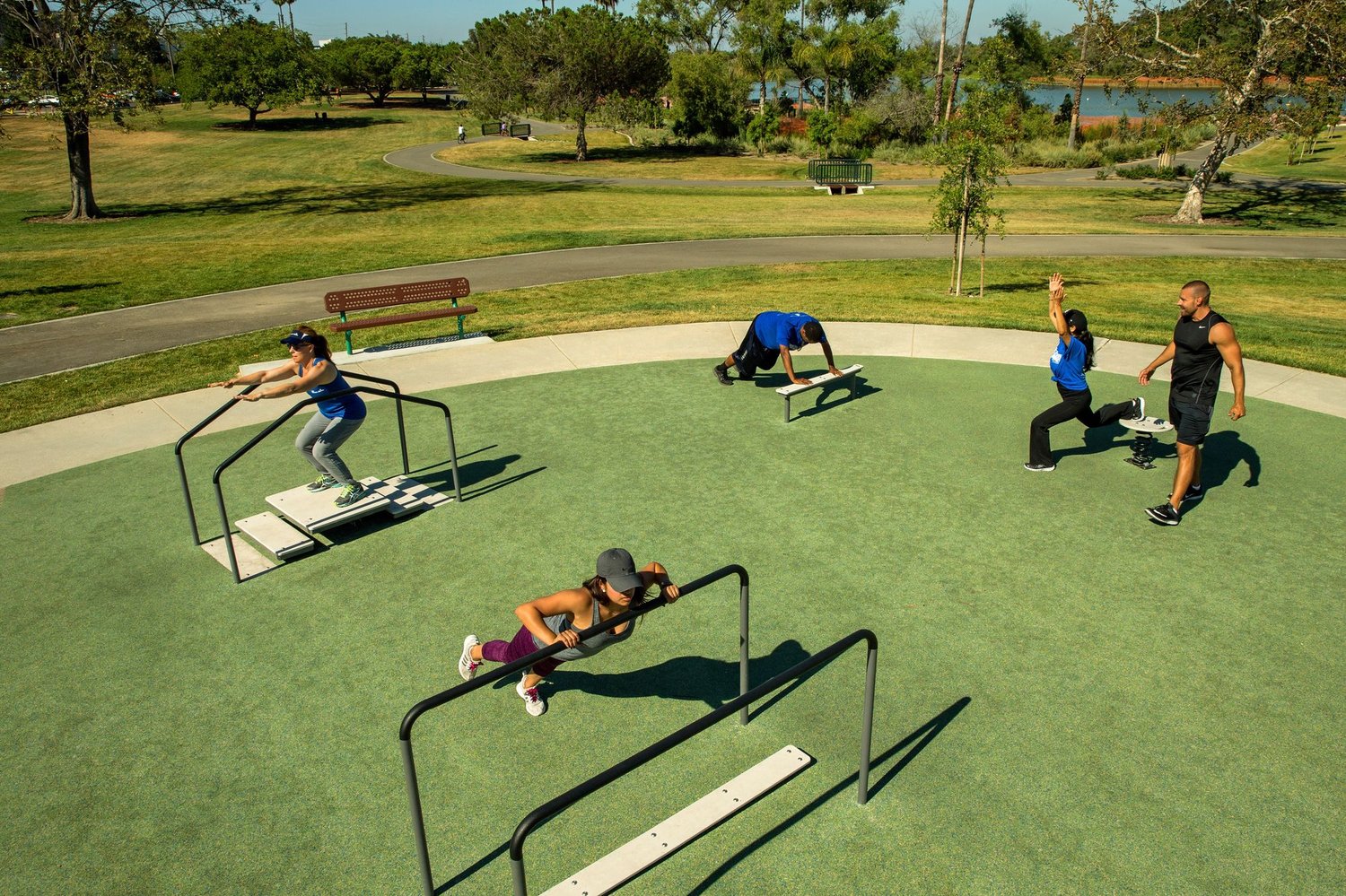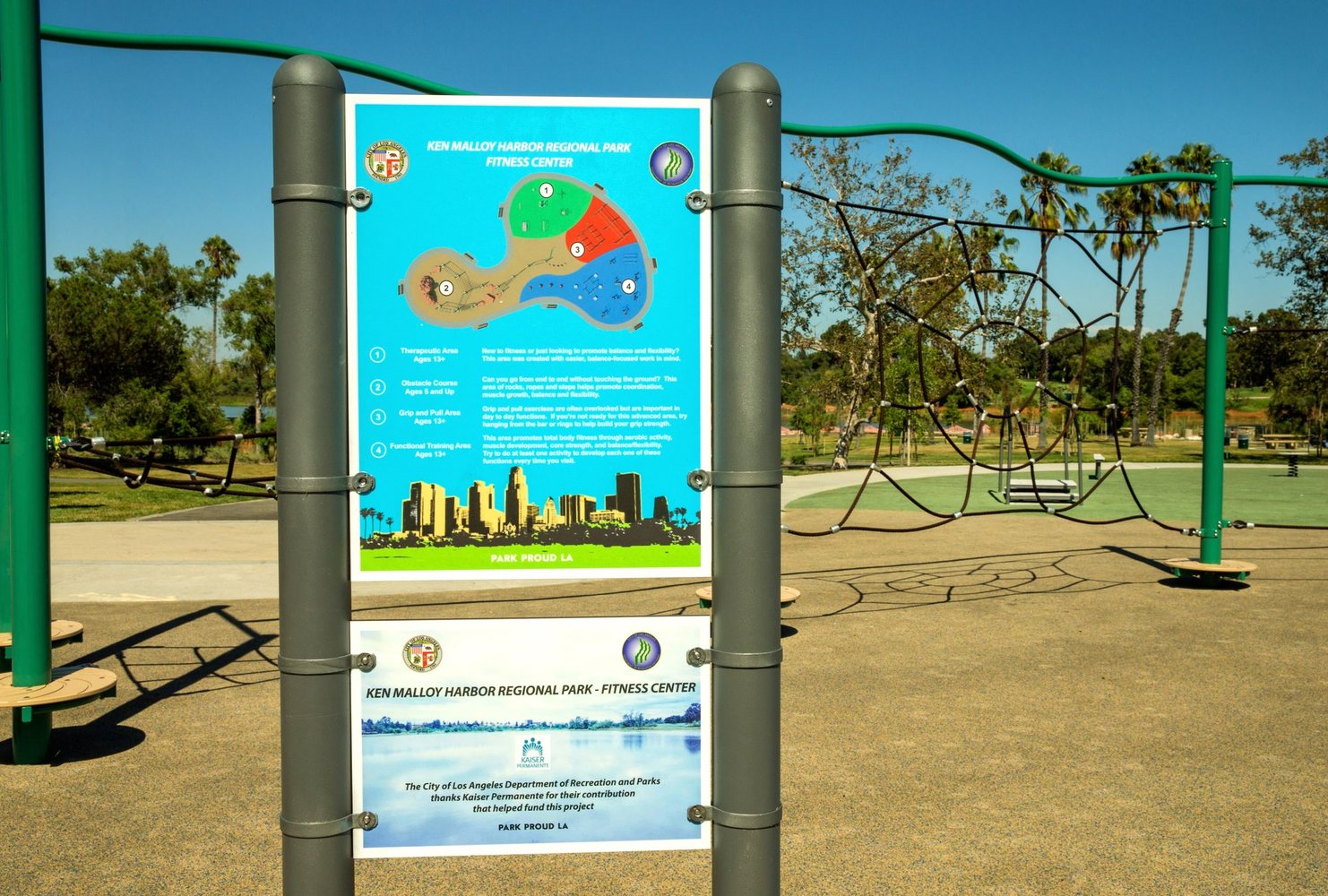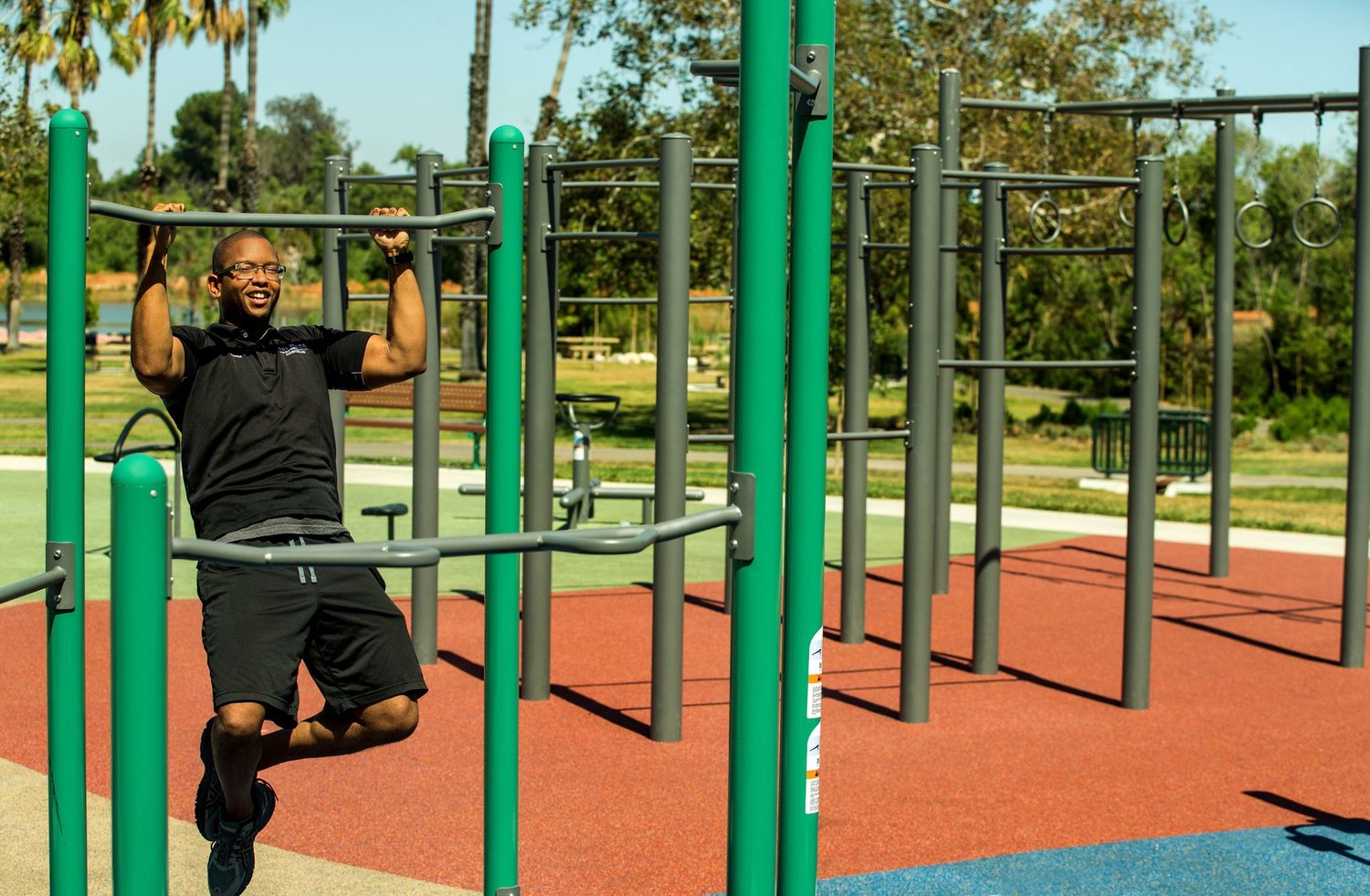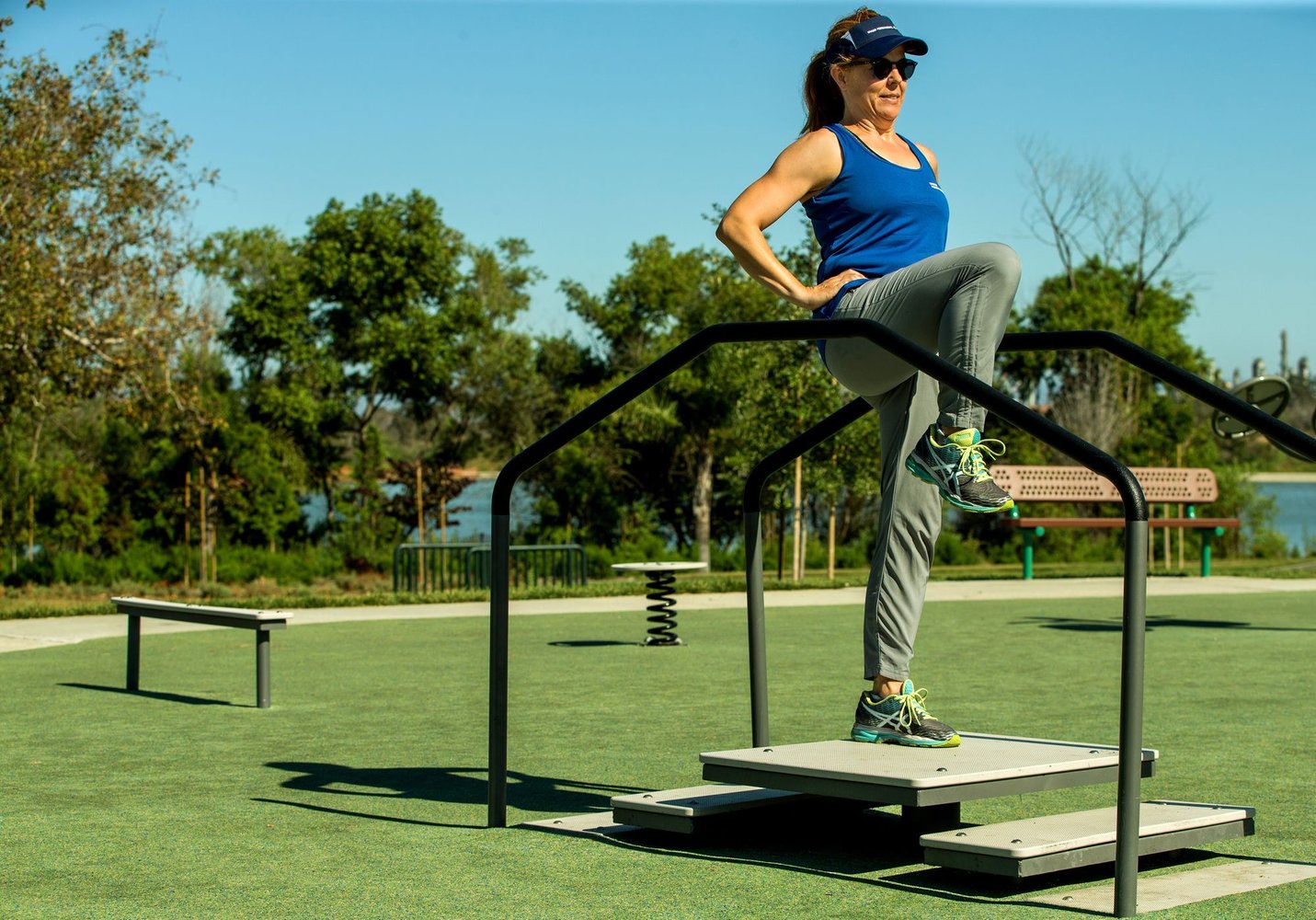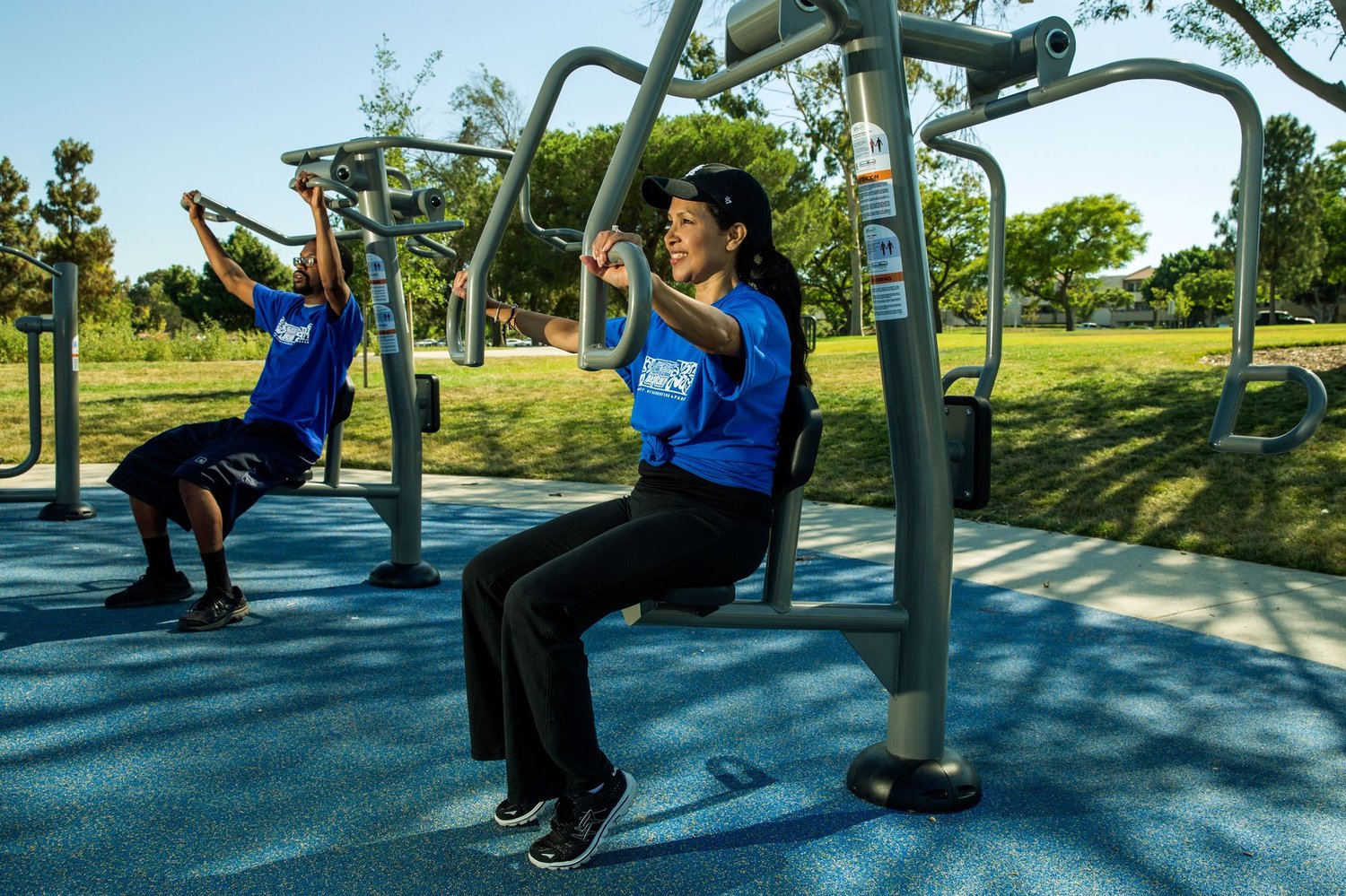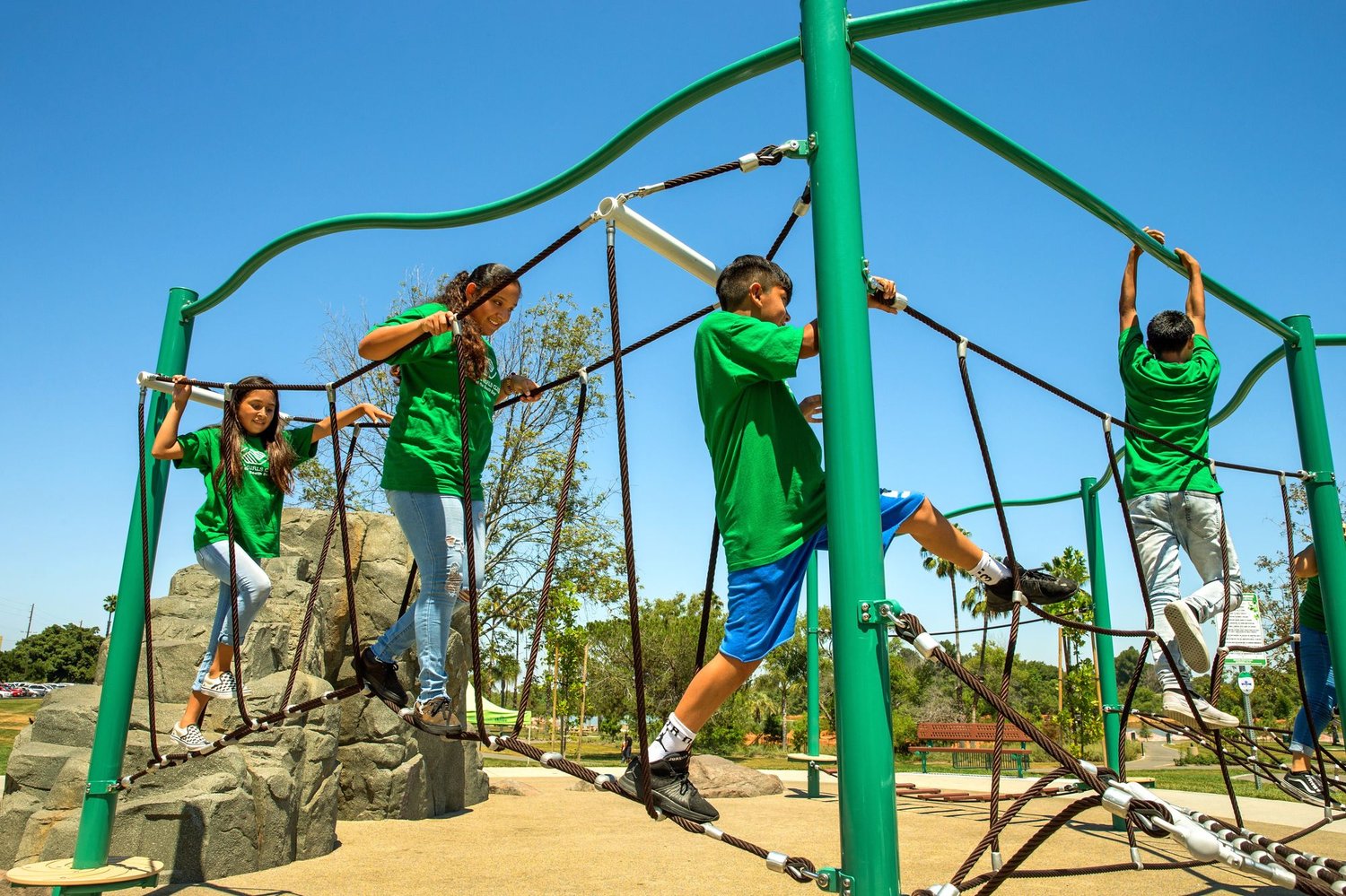 Lasting Impact
With the reopening of Ken Malloy Harbor Regional Park, we saw a real opportunity to support the health of our neighbors by installing fitness equipment that would appeal to all ages and provide free fitness classes that would engage community members at every fitness level.
Barbara Carnes, MD
Pediatrician, Area Medical Director Kaiser Permanente South Bay Medical Center