How Parks Can Positively Impact Under Resourced Communities
Posted on February 9, 2023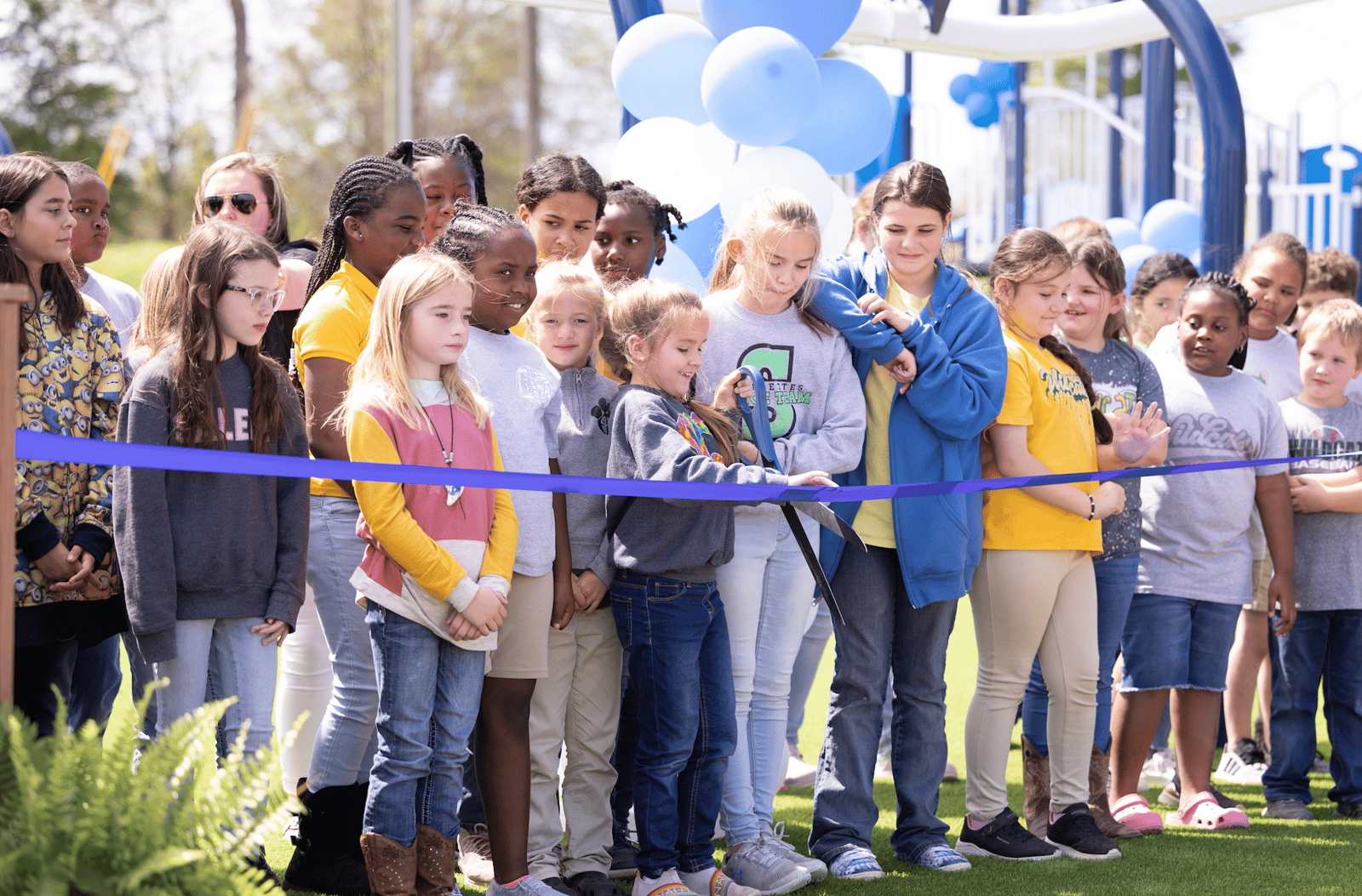 "Everybody needs beauty as well as bread, places to play in and pray in, where nature may heal and give strength to body and soul." - John Muir
Public parks and recreation in communities play an essential role in promoting healthy lifestyles. Studies have indicated an unequal distribution of green spaces across communities leaving many without the opportunity to develop higher levels of physical activity. By connecting funding partners to communities, one of IMPACT Parks' goals is to develop outdoor spaces in lower socioeconomic areas to promote health and wellness and demonstrate a measurable impact.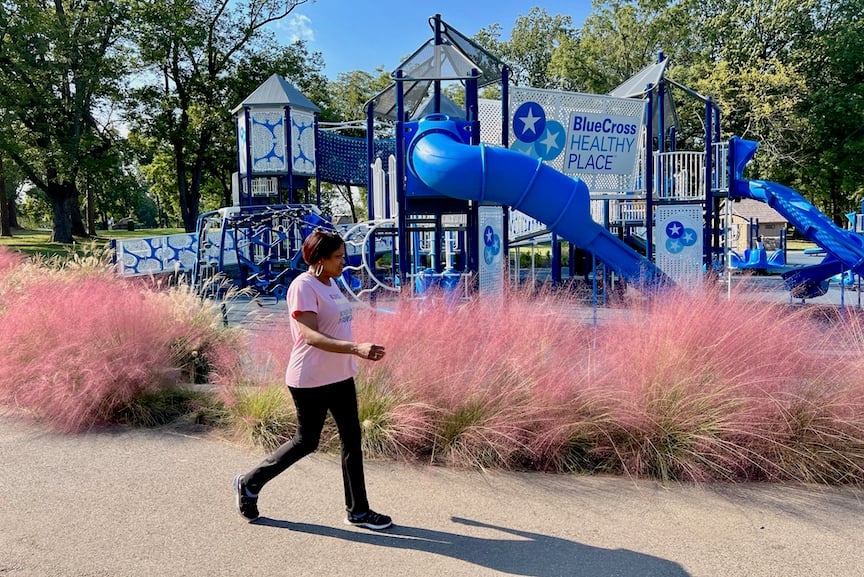 Park Proximity
The proximity of parks in a community plays an important role in promoting physical activity. A study conducted in Atlanta, GA indicates youth between the ages of 5 and 20 are two to three times more likely to take a walk in a two-day period than those residing in a community with no park nearby(1). The ability to develop a healthy lifestyle while young is proven to reduce obesity rates and develop habits that reduce many chronic diseases such as heart disease, diabetes, and cancer in adulthood. Allowing all communities easy access to a park is essential to the development of a healthy future for all socioeconomic backgrounds.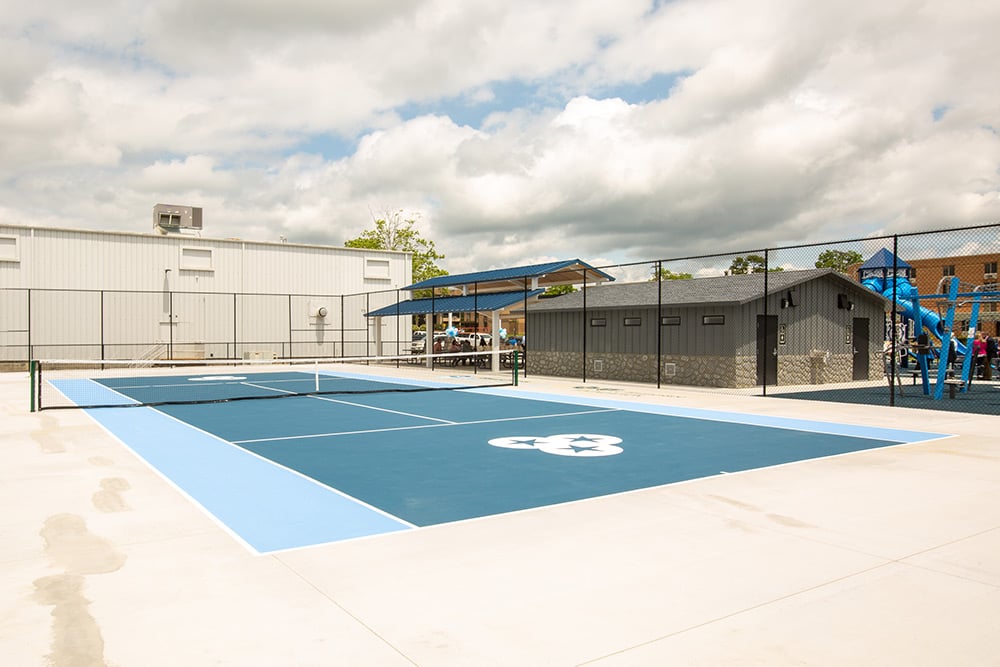 Park Facilities
Access to a park influences physical activity, however, there are additional factors within parks that determine park use. Important features such as athletic courts, fields, playgrounds, and restrooms influence the physical activity levels of park users. The condition of the equipment also determines comfortability with the area and use. Areas that are facing poverty should have a safe, clean environment for children to explore and play. The area's condition should not be reflected in the upkeep of the park. If parks are to assist all children in developing healthy habits, then all parks should be maintained properly.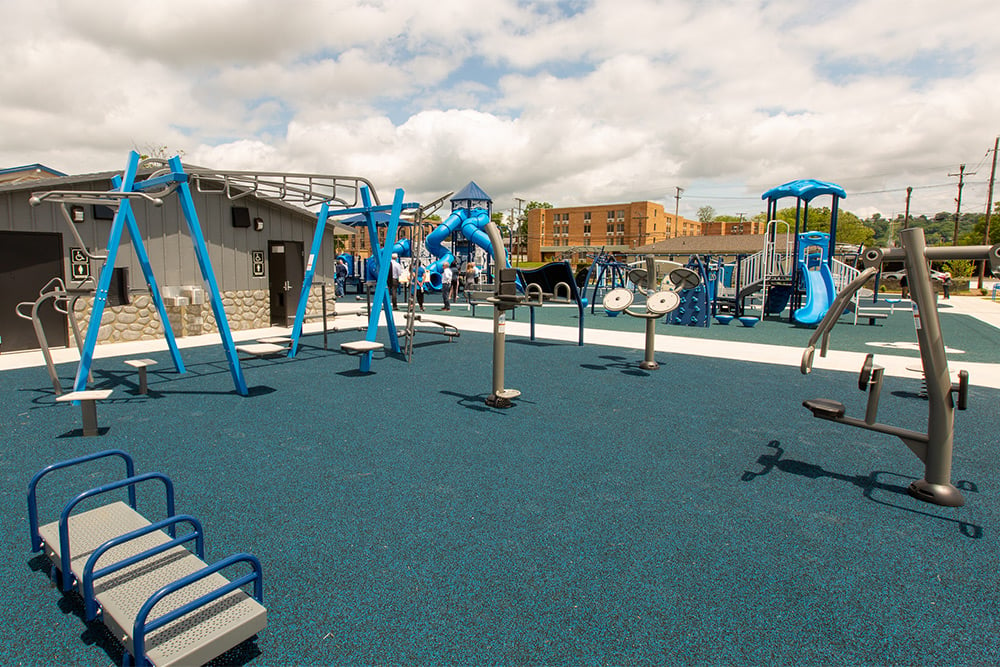 Inaccessibility and the poor facilities of parks are not just linked to lower socioeconomic communities but also smaller towns. With less funding, it is easy to see why many small towns are lacking in public parks. Through the small towns, big impact campaign IMPACT Parks is working on filling this funding gap.
From big cities to small towns, many areas need a park. Research shows that there are 100 million Americans who do not have a park within a 10-minute walk of their home. All communities deserve a safe place for children to develop healthy habits, imaginative play, and collaborative creativity. Luckily IMPACT Parks' mission is to reach these areas and bridge the gap between safe, accessible parks and socioeconomic status.
(1) Frank, L., Kerr, J., Chapman, J. and Sallis, J. 2007. Urban Form Relationships with Walk Trip Frequency and Distance among Youth. American Journal of Health Promotion. 21(4): S1–S7