Creating Dynamic Community Hubs Through Tennis
Posted on September 15, 2023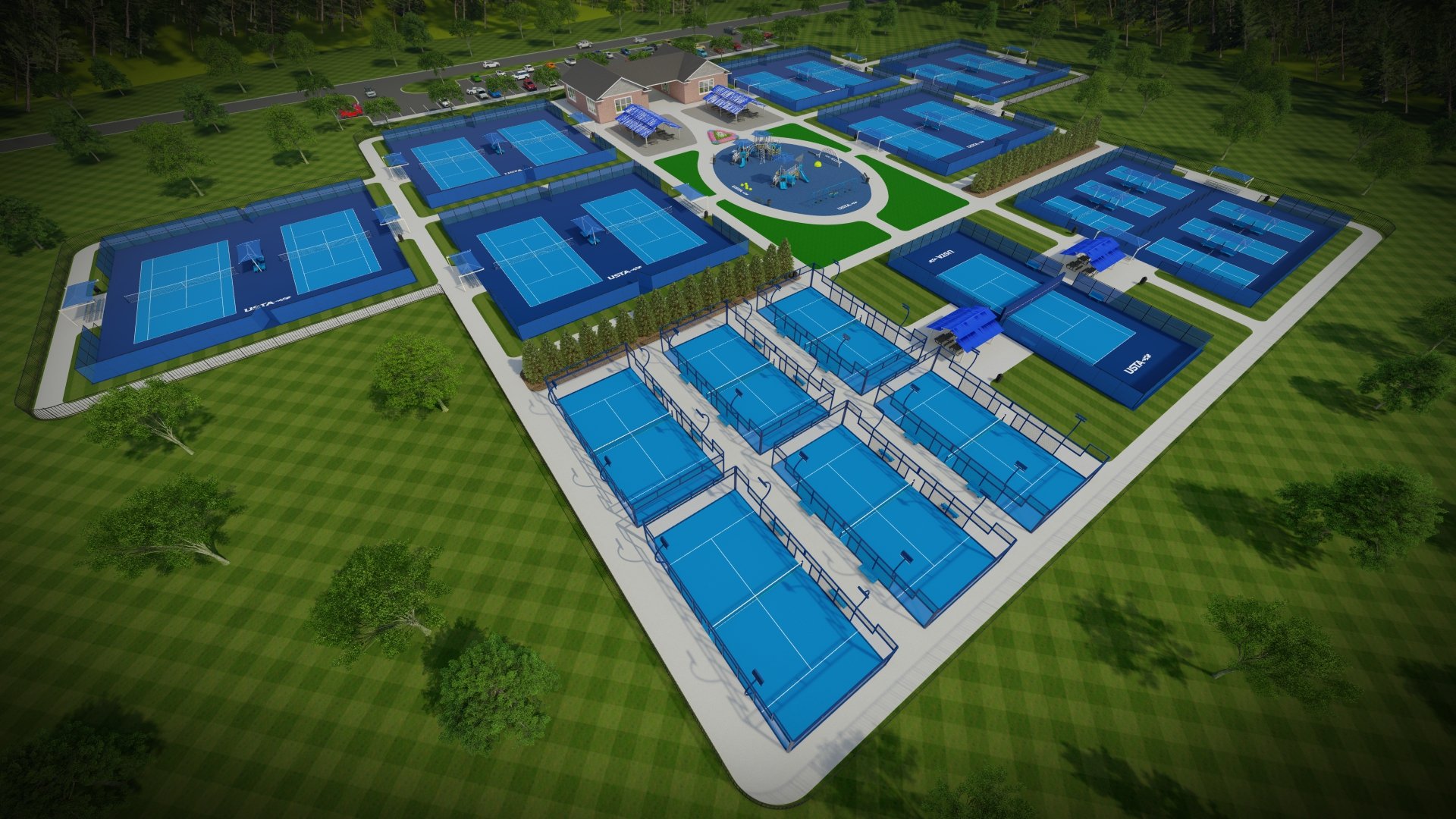 Through new and exciting partnerships at public parks and recreation facilities from coast to coast, the United States Tennis Association (USTA) hopes to change the game for families across the country.
With the support of PlayCore and Impact Parks, the USTA is creating new and innovative community hubs throughout the United States: immersive experiences that will combine tennis and other racquet sports with play areas and social activities to positively impact national health and wellness.
Access to tennis at public parks is crucial to the association's mission of promoting and developing the sport's growth in the United States, according to Craig Morris, the USTA's chief executive of community tennis. Through the construction of these community hubs, the goal is to build upon the momentum in participation growth that the sport has enjoyed over the past two years.
Since 2019, nearly 5 million people have started playing or returned to tennis, an increase of 27.9 percent. Much of this growth has been among youth and communities of color.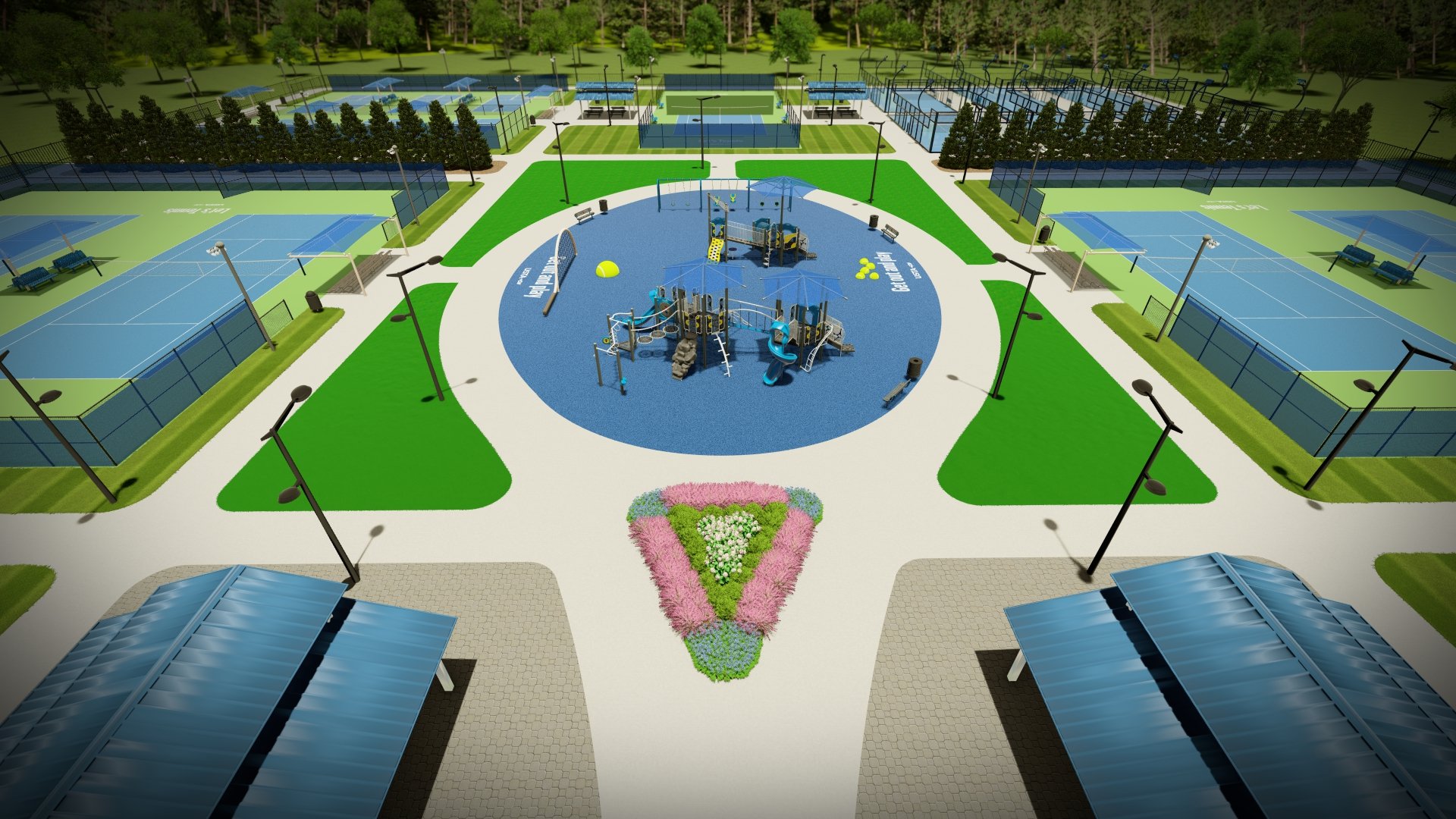 "Delivering tennis through parks and recreation is one of the most important factors in the growth of tennis in this country," Morris says. "Partnering…will allow us to bring the sport for a lifetime to communities across the country in an entirely new way."
But these community hubs won't just support tennis, which is their chief innovation. In the same two-year timeframe, pickleball gained 1.36 million additional players around the United States, while padel, a cross between tennis and squash, is thriving.
The development of these new hubs will allow for centralized consolidation of these racquet sports in a single location, affording players easier access to one or more of them. They're also dynamic; they can be built small, centered around as few as two tennis and two pickleball courts, or they can be large, sprawling facilities with a stadium, practice wall and more than two-dozen courts for tennis, pickleball and padel.
For those not yet old enough to hold a racquet or padel, the inclusion of playgrounds will encourage exploration, and by extension, an early propensity for an active life.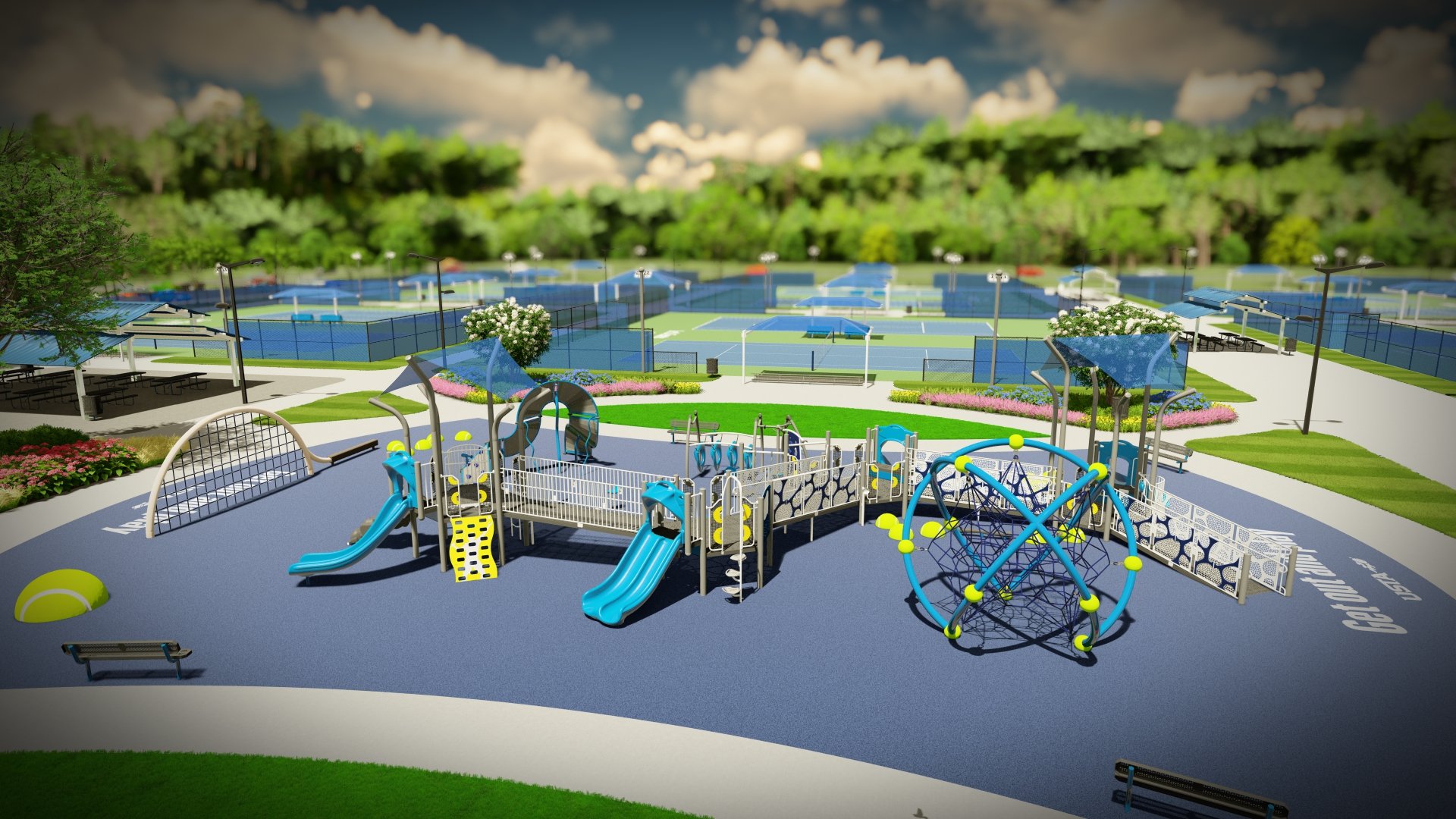 On the vision for community hubs, Bob Barron, executive director of Impact Parks, says: "For communities looking to expand intergenerational activities, we've innovated spaces that…can more easily create public opportunities to build skills and discover a lifelong love of sports and active behavior."
Lisa Moore, senior vice president for corporate strategic service at PlayCore, adds: "We are thrilled about the partnership with USTA and our like-minded values of providing intergenerational activities to enhance the quality of life through parks. This collaboration will help create more opportunities for diverse people to connect outdoors and engage in tennis, play and just [be] together."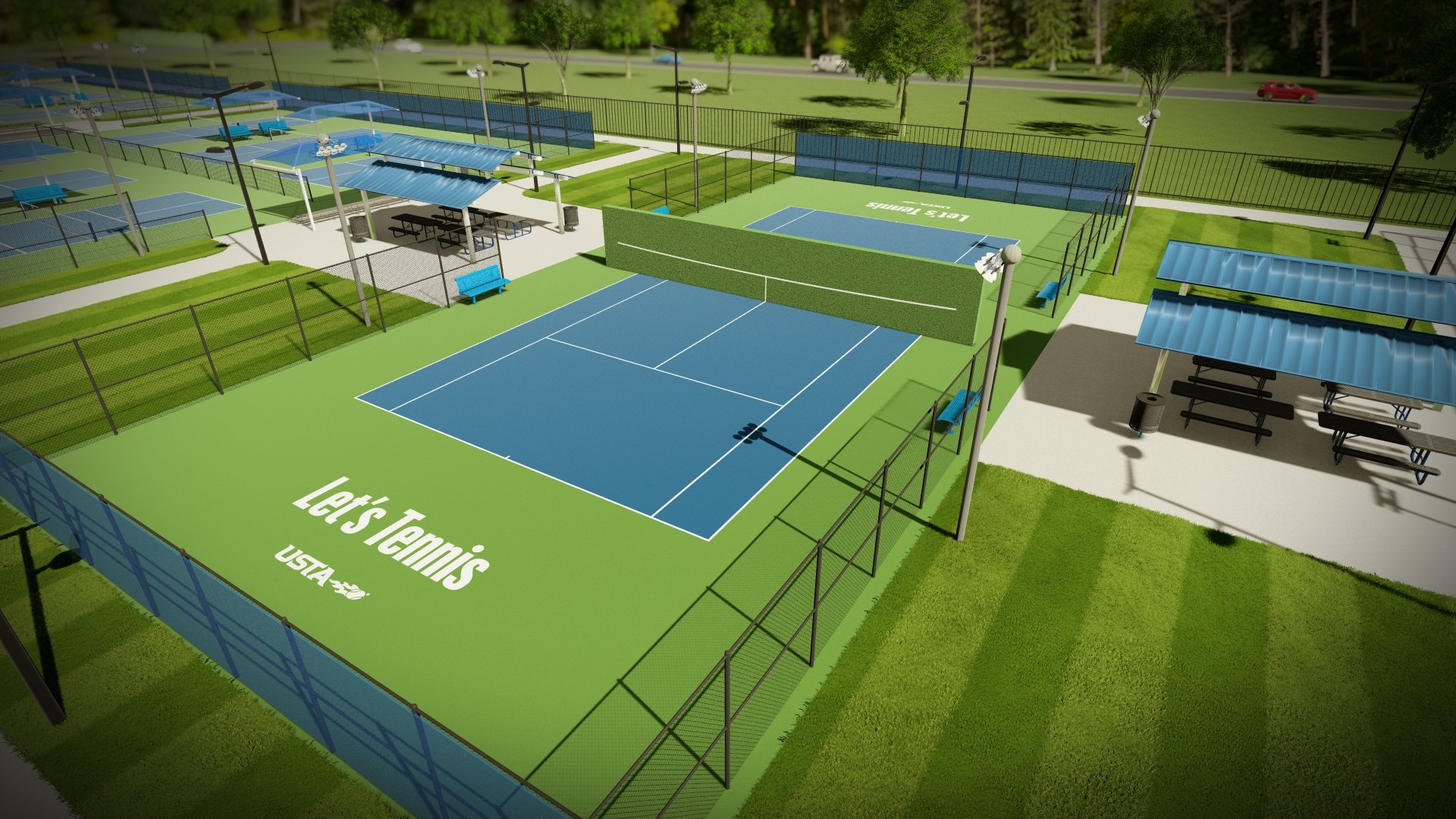 In addition to supporting the creation of these hubs, the USTA also has the technical, business and advocacy resources to help them thrive. The association offers complementary expertise and assistance to all park agencies, and works in tandem with them to both understand their unique situations and equip them with the resources to bolster the work they do in their communities.
For example, the USTA's Tennis Venue Services team can assist with the construction of new courts and the improvement of existing courts to ensure they're built to last, while its Park Agency Tennis Assessment provides an in-depth, personalized action plan — containing anything from staffing recommendations to the latest industry research and data that outline opportunities for growth — to improve an agency's tennis infrastructure and delivery.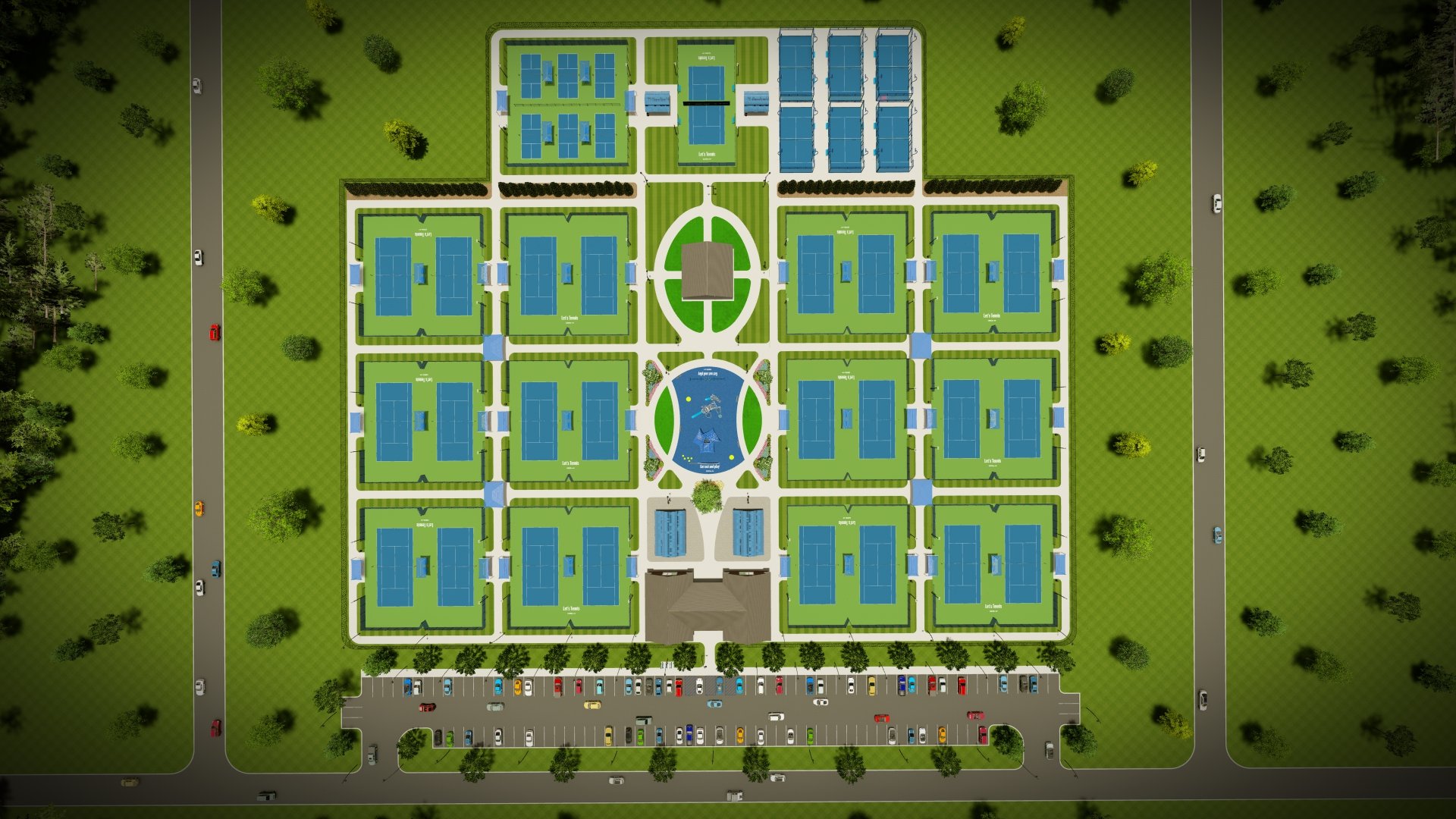 Melissa Battite, the director of recreation and community programming in Lexington, Massachusetts, is one industry professional who can attest to the value that these services provide; she recently worked with the USTA on finding solutions for the town's infrastructure and its complementary racquet sports offerings.
"The opportunity to participate in the assessments program has provided our organization with feedback for our current level of services in addition to recommendations for both short-term and long-term planning," she says. "The USTA team is knowledgeable, professional and a resource that all communities should embrace for guidance and support when considering the delivery of programs, services and capital planning of hard-court surfacing for racquet sports."
---
Victoria Chiesa is Content Producer and Editor for the United States Tennis Association (USTA).