How A Lake Michigan Waterfront Became The Most Accessible Beach In America
Posted on December 19, 2022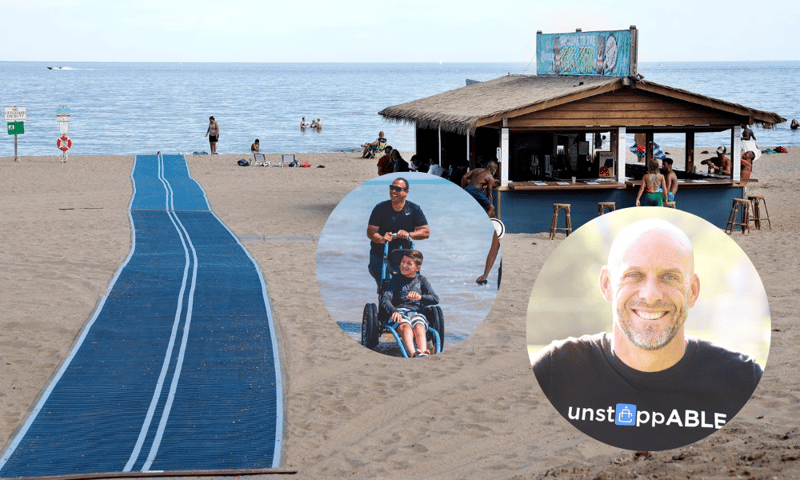 Disabled - It's the only demographic to which we'll all someday belong.
"We are all borrowing a body today that will not work the same tomorrow," says Damian Buchman, founder of The Ability Center in Milwaukee, Wisconsin. "Whether it's disease, an accident, or the aging process, none of us can escape the need for different, adapted, or inclusive access in the future. It could be tomorrow, next week, next year, or decades from now — either way, it's inescapable."
Buchman knows firsthand. At the age of 13, a bone-cancer diagnosis catapulted him into a new life, one with a permanent ambulatory disability. The once able-bodied athlete has spent more than a decade trying to make sense of this new normal – not just for himself – but for all of us. He believes his life's purpose is to carry out the mission, vision, and goals of The Ability Center, providing everybody with a daily opportunity to be fit, active, healthy and to play — together!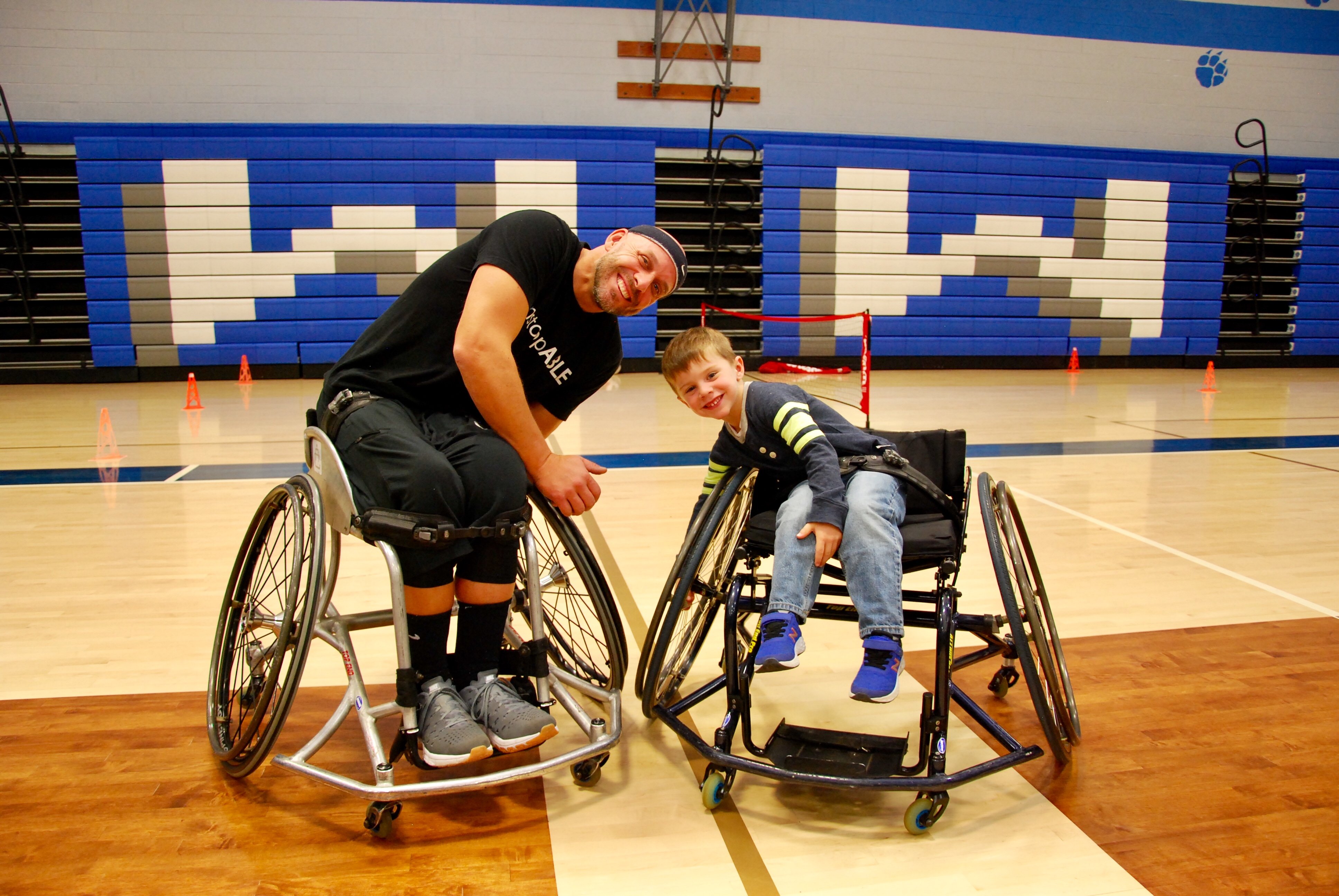 A PROJECT FIVE YEARS IN THE MAKING
As one of The Ability Center's major initiatives, RampUp began in 2015 in collaboration with Milwaukee County Parks. Buchman and his team had a vision of designing, building, and implementing universally inclusive recreational opportunities so that those with disabilities could be empowered through accessibility. Their first undertaking was Bradford Beach, a Lake Michigan waterfront in the Water Tower District of Milwaukee.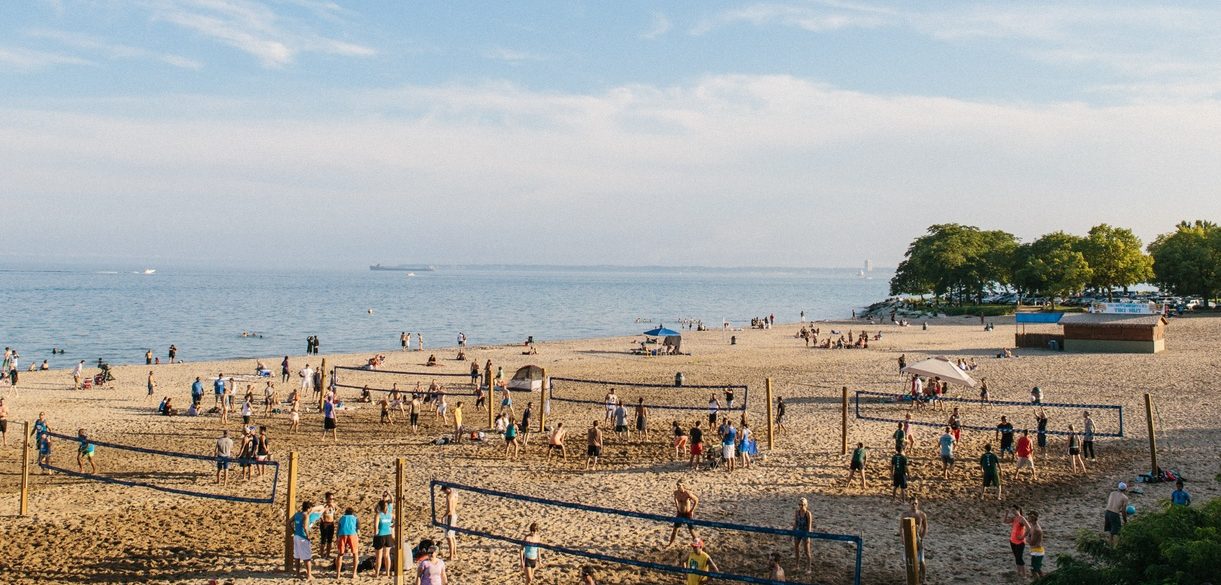 In the beginning days of the Bradford Beach project, The Ability Center knew its efforts would — for a while — be temporary, but the team wanted to give Milwaukee a flavor of what an inclusive beach ramp might look like. They left accessible beach wheelchairs on the lakeshore and laid down pieces of plywood as a makeshift ramp. In the span of only three hours, the beach went from being inaccessible to inclusive — from walkways to water. With the beach open for able-bodied people, Buchman and his team believed it should be open for people with disabilities as well. They began to plan something more significant.

Five years and thousands of dollars in fundraising later, the dream for a fully accessible beach became reality on July 24, 2020. Organizers cut the ribbon to open Bradford Beach for everybody, just two days before the 30th anniversary of the signing of the Americans with Disabilities Act. The accessible path begins with a permanent concrete ramp that leads to the beach, followed by Mobi-Mats, which are seasonal beach access mats that provide direct access to the water.
Buchman stresses that anybody can use the accessible pathway and Mobi-Mats, which are convenient for strollers, wagons, skateboards, and wheelchairs alike. Now with four accessible beach wheelchairs, visitors with disabilities can get IN the water. The Ability Center was determined to eliminate any barrier that might detract from the "full beach experience," including financial barriers.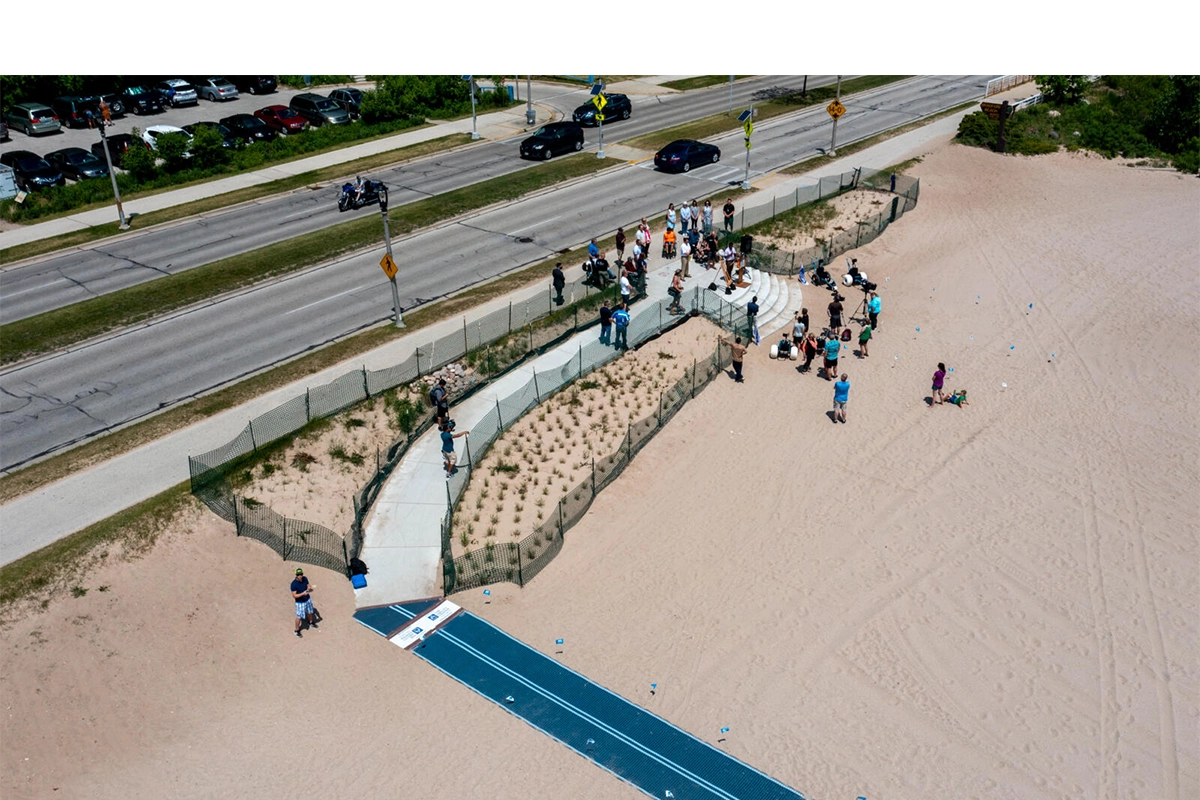 Buchman says he's seen other beaches charge visitors $30 an hour to use an accessible beach wheelchair. While the chair creates an opportunity, he argues that the cost only creates another barrier. In Buchman's eyes, it's easy to create barriers when you think you're creating opportunities.
"When I looked at a lot of beach accessible wheelchairs, if you don't have someone with you that can push you, you can't use them," he says. "Even if you are an independent human with a disability, you can't be independent with most beach accessible wheelchairs because a lot of them just aren't created that way."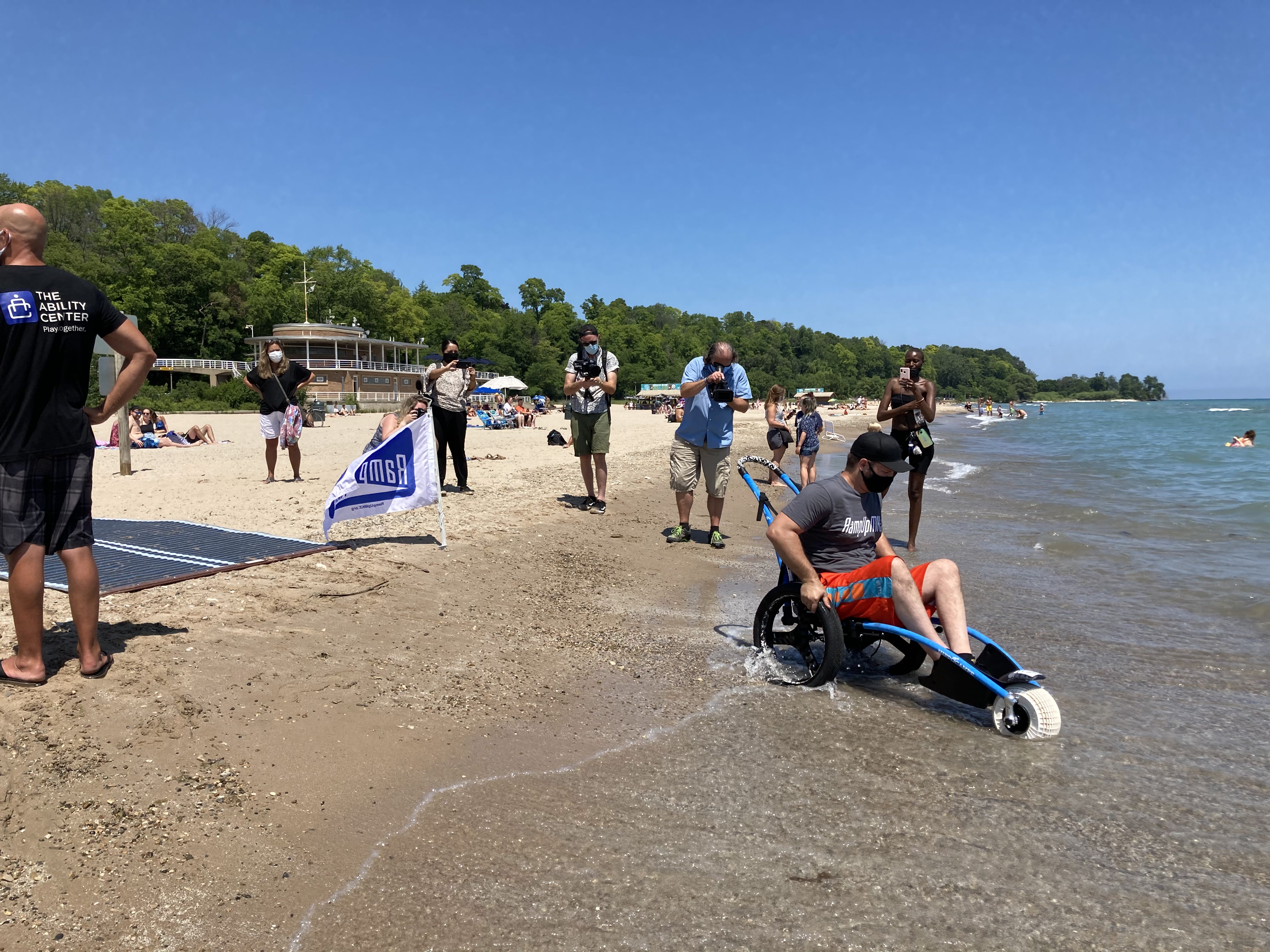 This wasn't limited to just cost or chair design. Even the power ability was a factor Buchman considered, because if the chair is electric, you can't take it in the water. Plus, the Mobi-Mats. How wide would they be? For Buchman, wide enough for two lanes of wheelchair traffic so that two people can come and go at the same time. If not —
"Another barrier," he said. "And what about the bathroom? Are the beach's bathrooms accessible? If not, that's a time constraint."
It was this strategic thinking and attention to detail that earned Bradford Beach the designation of America's Most Accessible Beach. This RampUp project in the landlocked state of Wisconsin outranked even the country's most picturesque coastal beaches because, according to Buchman, some beaches do the minimum just to say they're ADA-compliant, and that's where accessibility ends.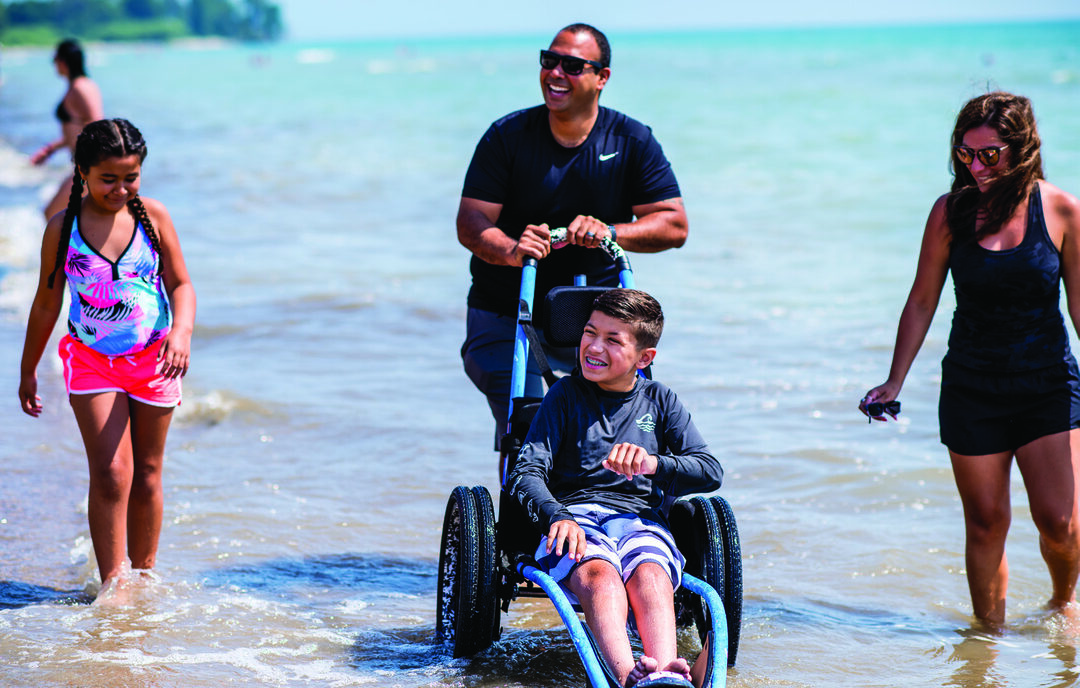 DON'T FORGET THE A
"The DEI movement is extraordinarily important, but it's allowed people with disabilities to raise their hand and say, us too," Buchman says.
He argues that people with disabilities are sometimes forced into sedentary lifestyles because of a lack of recreational inclusivity. This only leads to secondary illnesses like diabetes and heart disease, for which society usually foots the bill. Too often, people forget the A, and The Ability Center is here to bring ability back into public discourse, pushing the DEI movement beyond its constraints and working from the heart space. ADA alone, Buchman adds, doesn't do that.
"Working with PlayCore has been quite the pleasure," he says, referencing a collaborative effort with The Ability Center.
"We always want to ask, How do we push the limits of inclusive and accessible opportunities?"
Over the next three years, The Ability Center will enhance its current RampUp opportunities, work alongside IMPACT Parks to add additional inclusive recreation sites throughout greater Milwaukee, and transform Wauwatosa's Wisconsin Avenue Park into the country's most universal park.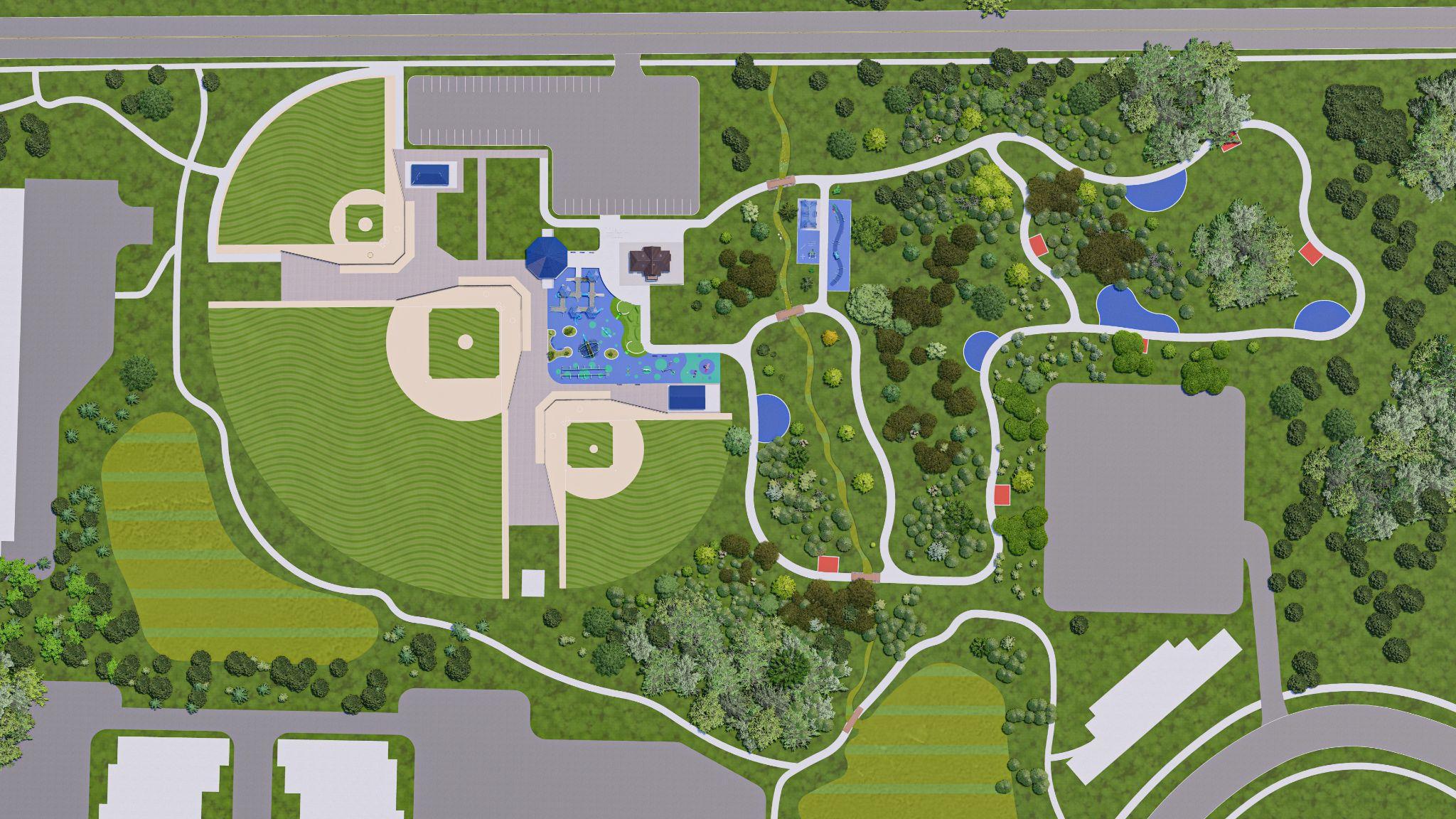 IMPACT Parks' research-based design process will bring The Ability Center's inclusive recreation site to life by creating more than just a playground, but a universal/multigenerational place with fitness, site amenities, walking trails, pavilions, playground, and all ability fields.
Whether it's "Ramp(ing)Up" a local park or helping a fitness or recreation center become more inclusive, The Ability Center is here to remind us that we're all just temporarily able-bodied. For that reason, they'll continue making sure everybody can play — together!